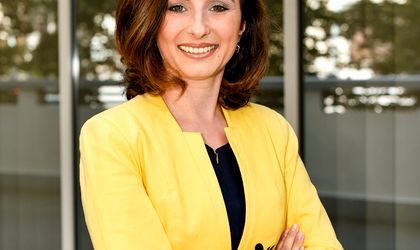 P3, one of Europe's logistics property investor-developers, has promoted Sinziana Pardhan to the role of country head in Romania. Pardhan takes over from Blake Horsley, who has become P3's Group development director.
In her new role, Pardhan will oversee the company's continuing expansion in Romania, a market that P3 believes has great potential due to strong economic growth and increasing importance in Europe's manufacturing supply chain.
"I am very excited to have the opportunity to lead P3's team as we increase the company's presence in Romania through the ambitious and sustainable growth of our portfolio," said Pardhan.
This appointment comes just 3 months after Pardhan joined P3 as acquisitions director for Romania.  With extensive experience in investments, acquisitions and disposals, she had previously spent nine years working at real estate consultancy Colliers. Prior to that, she collaborated with SOPOLEC and the Romanian Green Building Council, as well as completing consultancy assignments with the US Department of Commerce, Dominican Republic's Competitive Council and The Global Knowledge Partnership (Kuala Lumpur, Malaysia).
Pardhan has a Bachelor's degree in Finance and Banking from the Bucharest University of Economic Studies and a Master's degree in International Business from The Fletcher School of Law & Diplomacy at Tufts University. She also took classes at Harvard Business School and Harvard Kennedy School and was co-founder and co-leader of the Euro-Atlantic Club.
"I have known Sinziana for nine years and we worked together for five  of them, so I am confident that I am leaving the leadership of the Romanian office in excellent hands, " said Horsley.
In his new role of Group development director, Horsley will oversee the company's ambitious development program, which includes delivering new buildings on existing P3 parks, as well as a number of new parks as P3 expands in the nine countries in which it is already represented and enters new territories.
P3 currently has a total of 318,000 sqm in 12 warehouses in Romania, and a further 51,000 sqm under construction, all at P3 Bucharest.