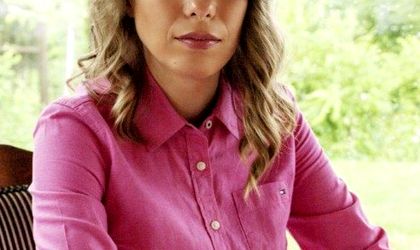 Ioana Birta is the new financial director of Teraplast Group starting June 14. She is a specialist in financial-accounting field.
Since 2013, she led the activities of EY Cluj-Napoca. In the last 10 years, Birta was active within top international companies from audit and consultancy services. She is also ACCA and CAFR member.
"I have knowledge in the activity of companies from Teraplast group, this is why I join a professional team and I am part of a stable company, with real growth and development chances. After more than 10 years in financial audit, I am glad to take this role, that will bring me diversity and security, new challenges. I aim for financial department of Teraplast to bring added value to the business and contribute to growth and development," said Birta.
Edit Orban will still coordinate the financial activities of TeraSteel subsidiary.
"Continuing the mandate as financial director of ReraSteel will ensure the integration of newly acquired companies within the group, considering that TeraSteel Serbia and Depaco have complementary activity areas. The two businesses target a turnover of EUR 70 million in 2018, so that their input to the group development is essential. The professional experience and knowledge of Birta represent an asset within the financial- accounting department, contributing to the fulfillment of the economic objectives of Teraplast group," said Orban.
"In the context of complexity growth of the group, especially the acquisition of the new factories from Romania and Serbia, it's needed the team growth. It's difficult to find specialists only in Bistrita. We are considering the development of financial analysis and marketing departments, within Cluj office," said Mirela Pop, general director TeraPlast.
Teraplast group includes Teraplast company and subsidiaries TeraSteel, Teraglass, Teraplast Logic, Teraplast Logistic and Politub.