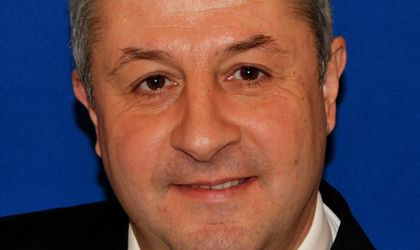 The Romanian minister of Justice Florin Iordache said that the Cooperation and Verification Mechanism  (CVM) should be lifted. The mechanism was imposed on Romania after it joined the European Union in order to monitor of Romania's judiciary.
"We presented the objectives Romania started off with in 2006 in relation with the MCV and showed that we fulfilled these conditions," said Iordache after meeting with Paraskevi Michou, acting Director-General for Justice and Consumers at the European Commission.
"I do not see why this mechanism is needed," Iordache said, stating that this is the point of view of the Government and of the Ministry of Justice.
"In Romania we have a working rule of law and enough guarantees that a mechanism of cooperation and verification is not necessary," Iordache said, adding that "we have a coherent legislation and institutions that function independently."
Conditions in the CVM were useful to the country and supported the strengthening of the rule of law, but they were fulfilled, the Minister of Justice said.
According to Romania's General Prosecutor Augustin Lazar, the monitoring of magistrates by European institutions was not necessary anymore, but instead, what was needed was a "to monitor politicians."
He added that "probably" there are some that "would like to impose their agenda and would not appreciate something like the CVM standing in their way."
The lifting of the CVM is included in the governing program of the Grindeanu government.
"Taking into account Romania's progress and that it reached the benchmarks, the initial benchmarks of the CVM, the government and the CE will cooperate to lift the CVM during the mandate of this Commission," the governing platform of the executive said.
In February 2016, president of the European Commission Jean-Claude Juncker said the monitorization of Romania's judiciary under the Cooperation and Verification Mechanism (CVM) could come to an end during this Commission's mandate.
Georgeta Gheorghe