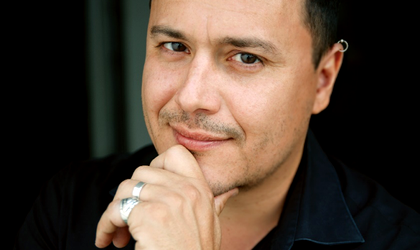 Jörg Riommi, chief creative officer of Publicis Romania/Publicis One, leads the creative team of jurors at the Golden Hammer 2017 advertising festival that will take place in Riga, Lithuania.
Jörg Riommi will be joined by some of the leading advertising executives in Central and Eastern Europe: Ulrika Plotniece – Creative Director, DDB (Latvia), Tobias Wacker – Creative Director, hasan & partners (Finland) Mantas Velykis – Creative Director, McCann Vilnius (Lithuania), Pavel Flégl – Founder & Creative Director, Bistro Agency (The Czech Republic), Alexander Kapelevich – Creative Owner, LOGA BIGA (Belarus), Nagy László – Creative Director, ACG Advertising (Hungary).
"I am proud and honored to have received the invitation of presiding the Golden Hammer 2017 Jury and of guiding a group of such talented creatives. I am looking forward to seeing what is to say about this part of the world and what are the trends in a region where thing are changing so fast," said Riommi.
With more than 13 years' worth of experience in advertising, Riommi has been a juror in many festivals, such as: Dubai Lynx Awards, New York Festival, Eurobest, CLIO, Golden Drum, The One Show.
Romanita Oprea