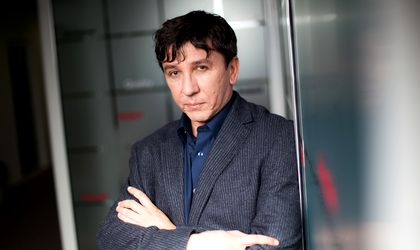 Ixia, a provider of network testing and security solutions, runs an R&D center in Romania, from where it delivers 4G solutions to global telecom giants and provides technical support for Europe and the Middle East. Teodor Ceausu, country manager of Ixia Romania, says the company is eager to make a local takeover but, so far, no offer has met its expectations.
By  Otilia Haraga
What projects have you implemented in Romania recently?
We have an R&D center here in Romania. Ixia is developing a set of products, but the development is split between several countries: Romania, Canada, India and various locations in the United States. We used to have a development center in Australia as well.
In Romania we cover aspects of all products developed by the company. But no product is developed from start to finish in Romania, because they are the result of collaboration between various teams. Here in Romania, we are specialized in implementing protocol stacks of voice-over-IP and lower level protocols or PPP (point-to-point) protocols. We are also active in the user interface area and we have a large team in the testing area.
Do you provide solutions for Romanian operators?
Yes, we do. Let's say an operator plans to go from 3G to 4G, which is actually happening. Before they can offer this service to customers, they must decide which technical implementation to choose. They can buy equipment from various vendors such as Cisco, F5, Juniper and so on. After that they have to update the network and coverage and then decide which services to offer. Before doing all this, they must think of a way to test all these solutions – and here is where Ixia comes in. The things we are developing here can simulate the real world from the point of view of traffic. For instance, we can simulate how people in Bucharest call at the same time.
Have you supplied solutions to operators on 4G technology?
Yes, of course. For instance, AT&T is one of our most important partners. In Romania, we have the entire development team on 4G. In fact, everything Ixia produces in terms of 4G is produced here in Romania. There are ongoing discussions with large operators here. Abroad, we have delivered solutions for all large companies: Juniper, F5, Cisco, Alcatel-Lucent, Ericsson, you name it. Ixia is number one on the market in this testing niche.
Ixia entered Romania through a takeover. Are any more planned?
This is a very interesting subject. I am impatient to find a company that we can take over. It is one of the reasons why we are the main sponsor of How to Web. But I am interested in a takeover in the technical domain where Ixia operates and I am disappointed to see that there are very few start-ups in Romania in communications. So far, we have not spotted anyone and I think it is still too early. Since we are close to the phenomenon via How to Web or Innovation Labs at the Faculty of Automatics, there are signs things are going in the technological direction. But we have to be patient.
What turnover estimations do you have for this year?
In 2012, we posted approximately RON 75 million (USD 22.7 million) and for 2013 we estimate up to RON 90 million (USD 27 million). The company occupies two office buildings (ed. note: opposite the Romanian Conservatory), with six floors in one of them and three floors in the other. The space is rented. We will definitely expand next year. We plan to stay here because we have invested hundreds of thousands of USD in laboratories alone. We moved here in 2009.
How many people work for Ixia?
We have about 400 employees, of whom around 50 percent are senior. The average employee is 28.5 years old.
Most of our employees are engineers, who are directly involved in making our products. But we also have a professional services team who go to the customer site and test what the operator needs using Ixia products.
We have a technical support team which numbers about 20 people who work here at the location. This team provides technical support for Europe and the Middle East.
What vacancies do you currently have at the company?
Annually, we have grown our team by 15-40 percent every year. I expect to boost our team by 15-25 percent from now on. There is a great variety of opportunities. We have a hardware design team but also employees specialized in usability and user interface. Between these two margins, we cover everything, from protocol stacks for any level to testing configurations that must be managed somehow. The programming languages are Verilog, Java, C++, C#, Java Script, Python. The sales team that we have here covers a large part of Eastern Europe. We now have two people selling our solutions to operators in Eastern Europe. I want to grow the sales team because Eastern Europe has potential.
How much do you use Facebook in the recruitment process?
We occasionally do that but it's not a company policy. We have looked at the Facebook pages of potential employees, but we have never rejected anyone because of what they wrote on Facebook. That is a private space.
What partnerships do you have with educational institutions?
Several years ago we opened a laboratory in the Faculty of Automatics. This year we have re-opened a laboratory in the Faculty of Electronics. We are trying to collaborate as closely as possible with the teachers in the two faculties. We take between 30 and 45 students on internships annually. Many of them stay; we make them offers.
Our main pool of talent comes from faculties and internal recommendations, the latter actually being my favored choice. In some years, we managed to meet one third of our personnel needs from internal recommendations.
Starting from what level can Ixia employees buy shares in the company?
Anyone can as long as they are full-time employees of the company. I don't know how many employees have shares because this is confidential information and a personal option. There is no minimum level but there is a maximum threshold because the shares can be bought at a preferential price, which is 15 percent lower than the market price. Every six months, there is a reference price and when an employee wants to buy, they can buy for 15 percent less. The maximum threshold is very high, anyway. This is open to all employees, no matter whether they are in the United States or in Romania. I also have shares in the company. Lately, the share price has increased.
otilia.haraga@business-review.ro