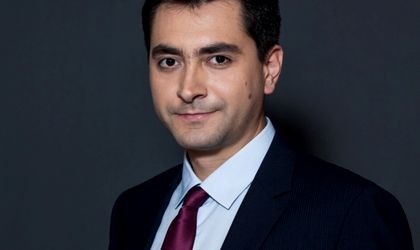 Nine out of ten Romanians prefer the persons that have certain defects that they are also recognizing, in front out the perfect ones or the ones that are looking for perfection, shows a study made by the company iSense Solutions.  
This attitude towards perfection is present also in the relationship of the consumers with the brands – 7 out of 10 Romanians being open to continue buying the products of the companies that recognize they did wrong to them, as long as they are trying to fix their mistake.
Moreover, in these situations, 5 out of 10 consumers believe that a company can compensate towards them if they apologize and surprise them with something pleasant. Other manners in which the brands can repair a mistake towards their clients are the following: to answer promptly (30 percent) or to just purely say sorry (14 percent).
"Surprisingly, nowadays, the brands' mistakes can actually represent an opportunity of authentically connect to their consumers. I am referring, of course, to the moments in which the brand recognizes and repairs the mistake, but, more than that, they are even impressing their client through the attention shown, proactivity, sincerity and the care for the mistake not to happen again. Therefore, when the brand is attentive in trying to repair a mistake it can transform in a localizing opportunity for the consumer," said Traian Nastase, managing partner iSense Solutions.
The honesty is an important feature that the companies should have, taking in account the fact that only 19 percent of the consumers consider that the brands in Romania are sincere. Moreover, according to the study, the qualities that a sincere company should have are: not to be interested only in the profit, to have moral principles (80 percent), to act good with the employees, not to exploit them (74 percent), to recognize the fact that they did wrong and to fix issues (73 percent), not to overpromise (69 percent), not to say exaggerated and unrealistic things about its products (69 percent) and to openly talk about the impact that it has over the environment and what it does in this regard (62 percent).
When it comes to the public persons, 7 out of 10 respondents say that they shouldn't try and look perfect, but exactly as in reality. In exchange, 3 out of 10 persons consider that the public persons must promote their good side, in order to be a model to follow.
The study was conducted online by the company iSense Solutions, on a range of 1,051 respondents in urban areas, members of the ResearchRomania.ro Panel. The data are representative for the people aged 16 to 65.
Romanita Oprea