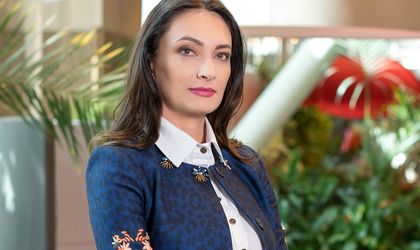 After the Austrian developer and investor Immofinanz, who recently bought 29.14 percent from S Immo, decided to abandon the development of a mall in Brasov, it concentrated on growing the retail park brand Stop Shop in the region and it is in the final phase of rebranding Stop Shop Botosani.
"With a portfolio volume of more than EUR 800 million, Romania is our second largest market, regarding retail properties it is our largest single market – mainly represented by our four VIVO! shopping centers. We are also planning to grow our retail park brand Stop Shop in Romania and other countries via acquisitions and own developments. We are just in the final phase of rebranding our Stop Shop center in Botosani. This retail park is fully occupied. Among the tenants are well-known brands like C&A, Altex Romania, Deichmann, Flanco and TAKKO, " Fulga Dinu, country manager Operations, Immofinanz Romania told BR.
Botosani Family Center was developed by Oasis Development and Real4You, near the Kaufland store in the city. Opened in November 2010 following an investment of EUR 7 million and a leasable area of ​​6,000 square meters, the park was be affiliated with the Immofinanz Stop Shop after purchase. This will be the first retail park under this brand on the local market.
In addition to the acquisition of the Botoşani retail park, Immofinanz added to its portfolio another eight retail parks in Hungary, Slovakia and Romania, with a total leasable area of ​​74,000 sqm.
Concentrating on office and retail
"We are concentrating on two asset classes: offices and retail. Our standing office portfolio in Romania comprises of nine buildings with a gross asset volume of EUR 315 million and 6 retail properties worth around EUR 310 million," Fulga Dinu said.
The company is investing in the expansion of myhive concept, it already has three myhive office buildings in Bucharest, Metroffice, S Park and Iride and is planning further rebrandings. 
Property for sale
Immofinanz sits on a massive stock of land plots, some inherited from Adama, others purchased in time by the company and some of them will be sold.
"We have land plots in Romania – in Bucharest and other regions – which are regularly evaluated for possible developments. But we are also selling plots which do not fit any longer in our strategy which has a clear focus on office and retail, "Fulga Dinu explains.
According to the country manager of Immofinanz, other assets of the company are not for sale.