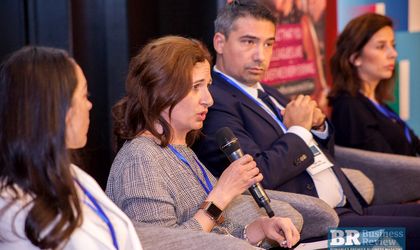 Real estate developer Immochan Romania plans to invest EUR 10 million in the development of five of its commercial galleries in Romania, said Ruxandra Bese, the company's head of development, during the Realty 2017 event organized on Tuesday by Business Review magazine.
"We are focusing on two lines – one two modernize the existing portfolio, we have 23 commercial galleries where we want to bring modern commerce. Secondly, we are focusing on expansion and we are looking for new projects," said Bese.
She added that Immochan wants to implement in other cities the project Coresi that it developed in Brasov, on the former industrial platform Tractorul.
"We are seeing a migration and adaptation of large scale shopping malls to retail park or strip mall. We believe that in this complex environment, in which the approach of developers and retailers is towards simplification, we have the end-consumer, where we see more sophisticated expectations of consumers," she added.
Talking about the outlook for the retail segment this year, Bese explained that the domestic consumption will remain at a high level, but will slightly decrease compare to last year.
"The winning formula is of a mixed-project (…) becoming an integrator that meets the demands of the communities where it is located. (…) We are also looking at office and starting from the Tractorul project we remain in the industrial field," said the executive.