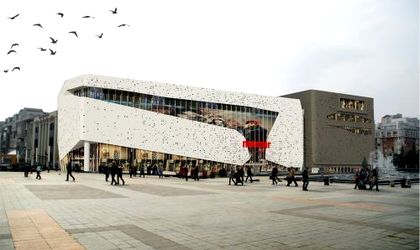 H&M announced it will be opening a new store in Craiova inside the newly upgraded Mercur Center, which will restart operations on June 9.
Mercur Center, owned with a majority stake of 93 percent by SIF Oltenia, has been closed since September of last year in order to undergo restauration works worth EUR 12 million.
The new H&M unit will span 1,700 sqm and will be the fourth store to be opened in 2016 by the Swedish retailer in Romania.
"Three years after the inauguration of the first unit in Craiova, we are pleased to strengthen our local presence and to mark the beginning of the summer season with a new store where customers can purchase their favorite outfits of the season," said Mihai Duica, lease manager of H&M Romania.
H&M Romania posted in 2015 a turnover of EUR 149.5 million (RON 665.2 million), a 25.6 percent rise over the previous year. However, its profit dropped a dramatic 73 percent to a little over EUR 3 million (RON 13.7 million), while its number of employees rose to 870 (from 691 in 2014).
The company entered the local market in 2011, currently having a national network of 44 stores.
Natalia Martian