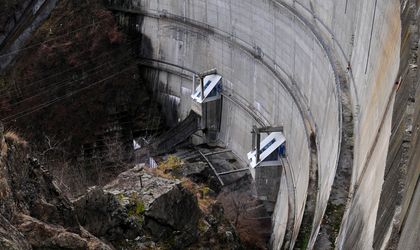 Romania's hydro power generator Hidroelectrica included in this year's budget investments of EUR 358 million, up 1 percent from 2011, according to Agerpres newswire.
Around 60 percent of the investments (EUR 205 million) come from Hidroelectrica's budget, while EUR 94 million originate from banks loans, and EUR 59 million from other sources.
Hidroelectrica's estimated revenue for 2012 is down 1.2 percent to EUR 711 million against 2011, while expenses fell by 2.6 percent year-on-year to EUR 699 million this year.
A 10 percent package of new shares in Hidroelectrica will be floated on the Bucharest Stock Exchange later this year, part of the privatization program in the energy sector agreed with the IMF.
A consortium comprising of BRD, the second largest bank in Romania, Citigroup Global Markets Limited and Societe Generale, both investment banks and SSIF Intercapital Invest, a brokerage, will handle Hidroelectrica's initial public offering (IPO).
Romania's Ministry of Economy owns 80 percent of Hidroelectrica's share capital, while the Property Fund has 20 percent.
Ovidiu Posirca