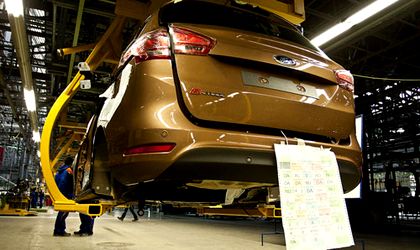 The number of jobs at the Ford factory from Craiova city might growth, taking into account that employers might receive European finance from the state, worth EUR 250 for every person hired as apprentice and EUR 300 for every intern, with the condition of issuing some certificates of apprenticeships and internships, according to the Labor and Social Justice Ministry (MMJS).
The labor minister, Lia Olguța Vasilescu, met on Friday with a delegation of Ford Romania company to discuss about the possibility of increasing the number of workplaces at Ford factory from Craiova, say the Ministry's representatives.
Currently the Ministry is working on draft bills for securing EU financing to convince more companies to accept apprentices and interns.
"The measures focus on the unemployment reduction and workforce qualification, but also for the stimulation of the employers and were appreciated by the representatives of the American company," said the Labor Ministry.
Ford invested over EUR 1 billion from 2008 and until now in Craiova, in the vehicles and engines production.
Georgiana Bendre