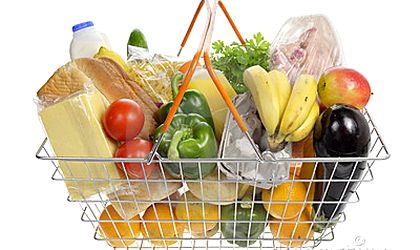 Some 7.2 percent of Romania's online shoppers bought food products over the Internet last year, up from 4.8 percent in 2011, according to a Daedalus Millward Brown report. Retailers such as Carrefour and Cora predict that the number will go up even further over the coming years and have already invested in online stores. Others are ready to make the same move.
[restrict]
Online retail has grown constantly in recent years, with electronics and clothing purchases leading the way. As local online shoppers are overcoming skepticism surrounding online payments and paying for products without actually seeing them, grocery retailers are betting that the share of online grocery sales will pick up.
This will be fueled by Romania's high internet and social media penetration, fast broadband, a general interest in online sales and increasing numbers of busy city dwellers looking to save time by purchasing their groceries online.
Retailers going online is one of the major trends predicted for the local retail market in 2014, Michael Weiss, partner with A.T. Kearney's Bucharest office, recently told BR. "We are expecting significant changes in digital retail. If you consider a market like Romania where a discounter such as Lidl has more than 1 million Facebook friends, you can see a clear indication of the market potential," he said. With the right strategy in place, the shift towards online looks like the most promising game changer this year, across formats, but also for urban versus rural retail segmentation, he believes.
Cash and carry company Selgros Romania is the most recent player to claim a piece of what should be, in the not too distant future, a booming niche. Others are expected to make the same move as early as this year. Mega Image hinted in 2013 at plans to open an online store in early 2014 and after launching a drive-through service at the end of 2013, Cora also wants to offer home deliveries through its online store.
Only two weeks ago, Selgros started selling on the web following a partnership with online platform MegaMarket.ro. The site is managed by A4K SWED Concept and sells exclusively Selgros products.
Some 11,000 food and non-food items sold by Selgros are available on MegaMarket.ro and the number will rise in the near future, said the company. Orders are placed online and payment can be made either online or by cash on delivery. Companies can also pay by bank transfer.
For now the service is available in Bucharest, Otopeni and Corbeanca. In the second quarter of this year, it will be rolled out to Cluj-Napoca, Timisoara and Brasov and by the end of the year in all the large cities throughout the country, said Pia Krauss of Selgros Cash & Carry Romania. The firm has been operating in Romania since 2001 and has opened 19 outlets.
From bricks and mortar to online
In January 2012, wholesaler Metro Cash & Carry became the first big name in Romanian retail to launch an online store, albeit one selling only stationery items and various electronic appliances.
More than a year later, in July 2013, the Romanian subsidiary of French Carrefour officially launched its online store – carrefour-online.ro. The retailer thus became the first large Romanian FMCG retailer to launch such a service.
At that time company representatives said online grocery sales were very low in Romania but predicted that over the next two to three years Romania would "burn phases" and their share in total grocery sales would surpass the Western European market average, which last year was about 1.5 percent.
Online grocery sales could have a similar evolution to the trajectory electronics sales have posted over the past few years, suggested Vlad Ardeleanu, commercial director at Carrefour Romania, adding that there is a general interest in online sales and that other large FMCG retailers could soon invest in similar platforms.
The retailer did not make public information on the investment made in the site or its sales target. Carrefour's suppliers do not have to pay extra fees to be listed on the online store and the online portfolio is selected entirely by the retailer, Carrefour representatives clarified.
In the first few months since opening, the online store reported "thousands" of customers and the average order was "considerably above" the minimum required order of RON 150 (approximately EUR 34), said Carrefour representatives. The best sold products have been bottled water, fruit and vegetables, and detergents.
The orders are delivered by Fan Courier with whom Carrefour has an exclusive agreement for a RON 15 (approximately EUR 3.4) transport fee, regardless of the location and quantities purchased. The service is so far available only in Bucharest and some neighboring areas.
The online store sells around 10,000 grocery products but the number is expected to reach 50,000 by early 2014, which is the usual number of items found in a regular Carrefour hypermarket.
French savoir-faire
It was a novelty when Romania Hypermarche, the company operating the Romanian Cora hypermarket chain, launched the first local drive-through service at the end of last year, but back in France it is available in over 2,400 locations. Cora offers a drive-through service in 56 stores in France and now hopes to replicate its success in Romania. The service targets some 380,000 of Cora's more than 2 million customers who regularly shop online, said company representatives at the launch event.
Customers can buy products online and later pick them up at the hypermarket. The minimum order is RON 50 (approximately EUR 11.25). Shoppers can choose from over 10,000 products, with several hundred more joining the virtual shelves each month. The service was launched at the Cora Lujerului hypermarket in Bucharest but it should be available in new locations soon.
There are 22 orders on average each day with the target to reach 90 by year end, Ana Maria Florea-Harrison, Cora Romania's PR officer, told BR. The average spend is RON 220 (approximately EUR 49), higher than the average store spend, she added. During the holidays, both the number of orders and the average spend were up, peaking at RON 1,400 (approximately EUR 309).
The best sellers are drinks, dairy products, fruit and vegetables, meat products, detergents and organic products. What is interesting is that shoppers' first choice is not entry-level products but the opposite, said Florea-Harrison.
As for launching home deliveries, the Cora Romania representative says this is in the pipeline. "We are still working on this. We chose to launch the drive through in the first phase because our hypermarkets are proximity stores and we wanted to reach mainly customers living nearby and who don't have time to do their shopping," she added.
The target for the first year is for the drive-through service to generate some 5 percent of the hypermarket's turnover and for the average receipt value to be 40 percent higher than the regular in-store spend, said company representatives. Cora operates a network of 12 hypermarkets in Romania, two of which were opened last year.
The local online shopper
Some 7.2 percent of Romanian's online shoppers bought food products via the Internet last year, up from 4.8 percent in 2011, according to a Daedalus Millward Brown report.
Overall, more local consumers shopped online, regardless of the product or service. The share of Romanians with access to the internet who made online purchases in 2012 was 20.9 percent, up from 15.1 percent the previous year and 8.9 percent in 2007. However, the average purchase frequency remained broadly constant. The most popular online purchase in 2013 was the payment of utility bills (42.8 percent of respondents), clothing and shoes (37.8 percent) and electronics (37.4 percent). The online purchase of groceries was still relatively uncommon, ahead only of categories such as sporting goods (6.8 percent) and music/movies (6.3 percent). The top three reasons for not making online purchases in 2013 were lack of trust when paying for a product without seeing it (48.1 percent of survey respondents), lack of trust in giving out a card number on the Internet (35.4 percent) and lack of a card to pay for online shopping (27.8 percent). The impact of the first two factors has been diminishing since 2011, according to Daedalus Millward Brown.
Simona Bazavan
[/restrict]