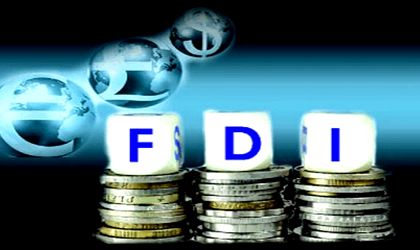 The foreign direct investments in Romania went up by 85 percent during January-February period compared with the same period of 2016, to EUR 655 million, according to a press release of the National Bank of Romania (BNR).
"The direct investments of non-residents in Romania amounted to EUR 655 million, out of which the shared capital contributions ( including the estimated net reinvested profit) amounted to EUR 834 million and the intra-group loans registered a negative net value of EUR 179 million," says the document.
According to the BNR, during January-February, the current account of the payments balance registered a surplus of EUR 204 million, compared with the deficit of EUR 139 million during January-February 2016. The balance of goods had a higher deficit by EUR 243 million, the services balance and the secondary revenues balance had lower surpluses by EUR 90 million, respectively EUR 50 million and the primary revenues balance had a surplus.
The long term external debt amounted to EUR 68.495 billion on February 28 ( 73.9 percent of the total external debt), a drop by 0.7 percent compared with December 31 2016.
The short term external debt registered EUR 24.25 billion (26.1 percent of the total external debt), a growth by 3.7 percent compared with December 31.