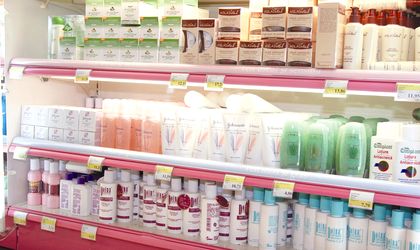 Romanian cosmetics producer Farmec Cluj-Napoca reported 6.13 percent higher sales in the first six months, at 75.2 million lei (EUR 17.1 million), from RON 70.8 million in the corresponding period a year earlier.
"The results are due mostly to our permanent interest to offer consumers new products and new services (…), as well as to our consolidated partner network. We're constantly investing in new technologies", according to Mircea Tudean, general director.
For 2014, Farmec has prepared RON 10.7 million for investments, out of which RON 6.8 million are meant for upgrading technology, which includes new filling lines, two grinders and a new line for the plastics category. Farmec is also planning on modernizing its quality control laboratories.
In the first half of the year, the company extended the Nufar and Triumf brand categories and launched new waxing and nail polish products; it also extended the Farmec Natural line and enhanced the hair care product category.
Furthermore, Farmec opened a beauty sal0n in Cluj Napoca.