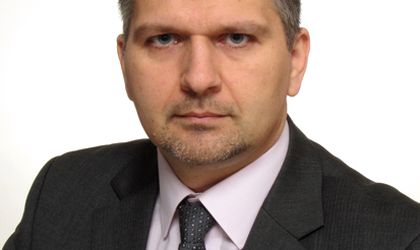 CFOs and financial controllers are concerned with the impact of data on reporting, an EY study shows. The speed and high volume of data affects the capacity of financial directors to provide fast and without effors relevant information to the councils of administration, according to data provided by the "How can reporting catch up with an accelerating world?" report.
The majority of respondents, 66 percent at a global level, believe the problem will have a significant influence on the effectiveness of reporting.
The report surveyed 1,000 CFOs or financial controllers with organizations in excess of US 5 billion a year in revenues (49 percent) and in excess of US 20 billion (12 percent). Data shows that changes in technology are considered the main challenge when it comes to reporting in the Americas, in Asia-Pacific, Japan and the Middle East.
Mnaging the changes in technology, including systems using cloud technology, data analytics, robotic process automation (RPA) and artificial intelligence (AI) represents, at the same time, a top priority for 35 percent of respondents on the emerging markets and the second priority for respondents in Europe.
According to Adrian Bunea, Executive Director în the Assurance department at EY Romania, "many financial directors are affected by the reporting systems they inherited, which do no allow their teams to extract valuable informations from the massive set of data. The result is an increasingly wider gap between the expectations of the administration councils regarding these reports and what the financial directors can provide. And this gap will continue to deepen until the reporting process will be in line with the technological progress."
Given that almost a third (32 percent) of financial directors questioned ranked their operating reporting model as "average," it is not surprising that 56 percent of respondents said the transformation of the reporting model represents a major preoccupation.
In the next two years, 54 percent of respondents are expecting an intensification of the externalisation of their services, followed by 51 percent, which foresee an increase în managed services.
The three main goals that CFOs hopes to achieve by using these new ways of reporting are: increased accuracy and efficiency of reporting (30 percent); improving reporting data analysis, generating more relevant strategic information relevant (29 percent); and a more flexible and agile reporting function (28 percent). Regardless, 42 percent of respondents are concerned with achieving a balance between centralized control and the need for decentralization of reporting, responding to the needs of the company.
Currently, the dominant principle of organization for corporate reporting is one in which all operations are controlled by headquarters (33 percent of respondents). However, CFOs are expected to move towards a solution where the control remains in the hands of the headquarters, but with significant responsibilities delegated to local markets. 29 percent of respondents see this formula realizable in the future, while 24 percent of them already operating with such a model.
Georgeta Gheorghe