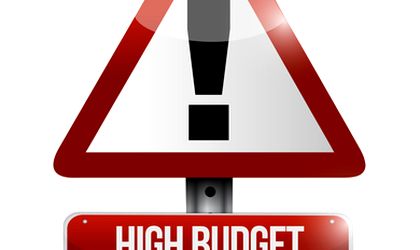 Romania registered last year a budget deficit of 2.9 percent of Gross Domestic Product (GDP), the third-largest among the 28 European Union member states, after Spain and Portugal, according to Eurostat data released on Monday.
In 2017, Romania reported a public deficit of RON 25 billion, or 2.9 percent of GDP. Latest official data show Romania's GDP was RON 858.3 billion (EUR 187.9 billion) last year.
Romania posted last year total budget revenue of 30.5 percent of GDP (second-lowest in EU, after Ireland) and public expenditure of 33.4 percent of GDP, compared with revenue of 31.6 percent and expenditure of  34.6 percent of GDP in 2016.
Twelve out of 28 EU member states registered a government surplus in 2017: Malta (+3.9 percent), Cyprus (+1.8 percent), the Czech Republic (+1.6 percent), Luxembourg (+1.5 percent), Sweden and Germany (both +1.3 percent), the Netherlands (+1.1 percent), Denmark (+1 percent), Bulgaria (+0.9 percent), Greece and Croatia (both +0.8 percent) and Lithuania (+0.5 percent).
"The lowest government deficits as a percentage of GDP were recorded in Ireland and Estonia (both -0.3 percent), Latvia (-0.5 percent) and Finland (-0.6 percent). Two Member States had deficits equal to or higher than 3 percent of GDP: Spain (-3.1 percent) and Portugal (-3.0 percent)," Eurostat said.
However, Eurostat data show Romania's gross public debt declined last year to 35 percent of GDP, down from 37.4 percent of GDP in 2016, due to the rapid growth of the economy, which outpaced the increase in the debt.
"At the end of 2017, the lowest ratios of government debt to GDP were recorded in Estonia (9.0 percent), Luxembourg (23.0 percent), Bulgaria (25.4 percent), the Czech Republic (34.6 percent), Romania (35.0 percent) and Denmark (36.4 percent)," the press release indicates.
The level of public debt, measured as a share of GDP, was a six-year low in 2017. Romania's public debt increased rapidly after the financial crisis, which hit hard the Romanian economy and generated large fiscal gaps.
The public debt reached a record-level of 39.1 percent of GDP in 2014, but decreased constantly since then.
The amount of public debt increased to RON 300.78 billion (EUR 64.5 billion) in December 2017, according to EU's statistical branch, up 5.5 percent from December 2016.
But Romania's GDP surged by 6.9 percent in real terms (and by 12.6 percent in nominal terms) last year against 2016, according to National Institute of Statistics (INS) latest data, outpacing public debt's increase.