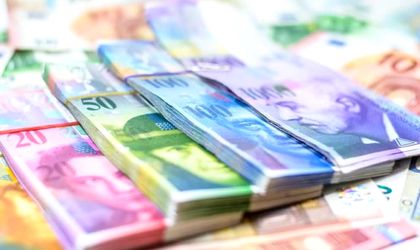 The status of 16,000 Slovenian debtors who have been deceived by banks in their Swiss Franc loan contracts is unacceptable from a moral, civil, criminal, constitutional and human rights standpoint, according to a recent memorandum by the European Court of Human Rights.
The ECHR says that Slovenia's banks have had an unjust increase in wealth without a shadow of a doubt. "Since banks acted in bad faith from a civil law point of view, there's also a criminal law issue related to the responsibility of the leaders of the credit institutions, for conspiracy to first defraud debtors and later the Slovenian state," the ECHR writes.
The ECHR's most important observation is that Slovenia has a last chance to resolve the issue through its Constitutional Court and save itself from a harsh judgement from the ECHR. In this case, the burden of the banks' disloyal behaviour would again be carried by taxpayers, while the country will have a high moral cost to pay in front of the Court.
The memorandum was written in order to become the basis of future complaints submitted to the Slovenian Constitutional Court following decisions of courts that found violations of the Constitution and of the rights of debtors who have taken out CHF loans.
The document highlights the disproportionate risks of debtors with CHF loans, which are especially evident in the case of long-term loans. "These risks are specific to mortgages with annual repayment, with the primary repayment of the interest rate being at the beginning of the interest rate period and the currency clause based on the variable interest rate. Usually, the repayment of capital debt comes into play after the mortgage interest rates have been paid. The combination of these elements has resulted (and still does) in an explosive mix, a bomb with destructive effects that is launched in the case of minimal changes in the EUR-CHF exchange rate. This is obviously not the case in a regular euro loan, which would successfully pass the conformity checks with the constitution and the European convention for human rights and basic freedoms," the ECHR writes.
The institution says that banks have hidden information about the risks consumers must carry and have taken advantage of their position in relation to debtors.
The ECHR says that courts in some European countries have had a strong reaction to deceiving speculative bank practices. In Croatia, an erga omnes legislative project was adopted to make banks share the risks with debtors. In France, criminal procedures were started against those who created and sold such toxic banking products.