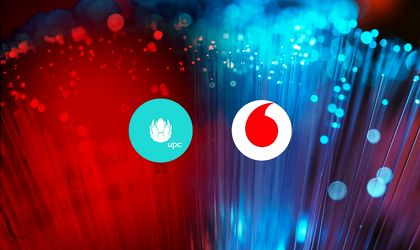 The European Commission approved a USD 21.8 billion (EUR 18.6 billion) transaction in which the British mobile operator Vodafone Group Plc will take over the cable operations of Liberty Global Plc in the Czech Republic, Germany, Hungary and Romania. The EU executive underlines that its approval is conditional on full compliance with the commitments offered by Vodafone.
"In a modern society, access to cheap and quality Internet and television services is just as demanding as running water. We have approved today the takeover of Liberty Global Plc operations in the Czech Republic, Germany, Hungary and Romania by Vodafone, compliance with remedies designed to ensure that users continue to enjoy fair prices, high quality services and innovative products," said European Commissioner for Competition Policy Margrethe Vestager.
The decision to approve this transaction comes after a thorough analysis at the end of which the Commission concluded that the takeover of Liberty Global's assets would not raise concerns about the restriction of competition on the markets in Germany, the Czech Republic, Hungary or Romania.
In May 2018, the British mobile operator Vodafone has agreed to pay $ 21.8 billion to buy part of Liberty Global assets in Europe. The transaction would make Vodafone the largest provider of broadband, cable and mobile telephony services in Europe with 54 million consumers and a coverage of 110 million homes and companies.
After the European Commission expressed concern that the deal could reduce competition on German and Czech markets, Vodafone has offered to strengthen the position of its rival Telefonica Deutschland by giving it access to its broadband network. This proposal would allow Telefónica Deutschland to provide broadband services through cable networks that Vodafone and Liberty Global have in Germany.
In Romania, Vodafone's acquisition of Liberty Global operations will create a company with a total market share of 25 percent on total revenues. Vodafone Romania is the second largest provider of mobile telephony services, and UPC Romania operates the second largest cable network in Romania with a coverage of 3.1 million households (41 percent of the total). The acquisition company will be able to offer interactive TV, broadband and fixed telephony services as well as mobile services to Vodafone Romania's 9.9 million mobile customers and 2.1 million subscribers fixed services of UPC Romania.
Locally, this acquisition will enable Vodafone to be a stronger competitor than the dominant communications market. It is expected that the transaction will be completed by July 31, 2019.
In the future, Vodafone Romania will be able to offer competitive converging services to its customers, which will enable it to fulfill its vision of bringing technology and innovation closer to everyone. UPC's acquisition also creates a sustainable and efficient competition within the local telecommunication industry, which will help to increase the digitization of Romanian society.
"Today we have received good news! For Vodafone Romania, this is an important step towards becoming a consolidated, convergent operator that can offer the best services of the fixed and mobile communications market, We are all very excited to receive UPC in the Vodafone family in the coming weeks, and we are convinced that together we will make important contributions to the electronic communications sector, putting Romania on an upward trajectory in terms of digitization," said Murielle Lorilloux, Vodafone Romania CEO.

"We are in an important moment in the history of UPC Romania following the agreement of the European Commission to join one of the most powerful operators at European level. We look forward to the moment when we start to we work with Vodafone and we will join forces to help create a strong player on the telecom market," said Mihnea Radulescu, CEO of UPC Romania.