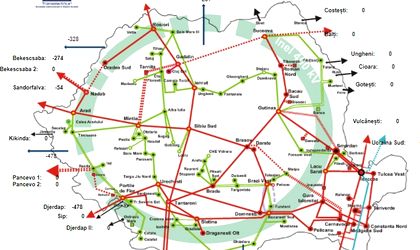 Romania reaches tuesday high levels of electricity consumption and production, close to record high, due to the low temperatures, snowfall and blizzard affecting large parts of the country, show data published by state-owned monopoly Transelectrica.
At 11.23 AM, national electricity consumption reached 9.524 MW and national production climbed to 10.992 MW. Romania is an important exporter of electricity to its neighbors, due to its large power generation capacity.
Coal electric power, the most expensive source to produce electricity in Romania, surged in the last couple of days, reaching almost 3.000 MW tuesday.
More than 42 percent of power was generated tuesday by renewables including hydro (2.673 MW), wind (1.795 MW), solar and biomass.