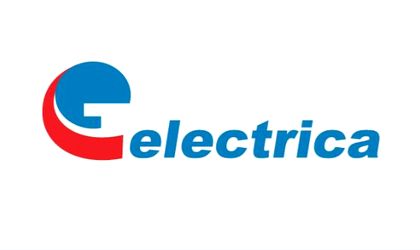 Dan Catalin Stancu will terminate the collaboration with Electrica as general manager of the company starting November 1. He will be replaced by Georgeta Corina Popescu as interim until a new general manager will be named by the Administration Council.
"The entire Board of Directors expresses full gratitude to Cătălin Stancu for his contribution to Electrica's management," said Elena Doina Dascalu, chairman of the Board of Electrica. "During his tenure, Catalin initiated significant changes that improved processes and working methods, generating performance in the future. He was a valuable person for Electrica in this challenging period. We want Catalin to be very successful in his future projects."

"It was a privilege to lead Electrica during this transformation period. It was especially important to me, given that I previously had a long history in the company, and therefore I was strongly identified with it. I am convinced that we have taken many steps for the development and modernization of Electrica, confirmed by the current financial results. I want the company to grow in the future," said Catalin Stancu.
The Board of Directors will immediately begin a transparent recruitment process through the Nomination and Remuneration Committee to select a successor. In order to ensure continuity, the Council appointed Georgeta Corina Popescu as interim for a period of one year or until the appointment of a new managing director.
Since June 1, 2018, Corina Popescu holds the position of general manager of the Electricity Distribution Company Muntenia Nord, part of the Electrica Group. Graduate of the Faculty of Power Engineering of the Polytechnic University of Bucharest, Electroenergetics specialty, Georgeta Corina Popescu started her professional career in the Bucharest Power Distribution and Supply Branch.
Since 2007, Georgeta Corina Popescu has moved to the private sector, where she has held important positions within the E.ON Romania Group and the OMV Group.
Between December 2015 and February 2017, Corina Popescu held the position of Secretary of State in the Ministry of Energy. In March 2017, she was appointed to the Transelectrica Directorate, and from 1 June 2017 President of the Transelectrica Directorate.