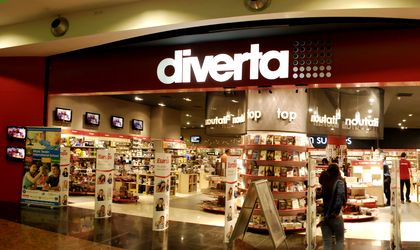 Bookstore network Diverta announced it will be reopening its store inside the 24,000 sqm shopping  mall Mercur Center in Craiova, taking its total count to 24 units.
Mercur Center, owned with a majority stake of 93 percent by SIF Oltenia, has been closed since September of last year in order to undergo upgrade works worth EUR 12 million.
The Diverta store covers 160 sqm and offers, alongside books from varied domains, stationery items, gadgets and society games.
This year marks for the company the launch of its franchise system, the first on the segment of books and stationery. Franchise partners will have no entry fee, will benefit from low investment costs (between EUR 25,000 and 100,000, depending on the store surface), 4 percent annual royalties and marketing and soft fees of 2 percent, according to company representatives.
Diverta is a Romanian book retailer with a national network active since 1999. The company posted a turnover of EUR 9.5 million last year and hopes for a 5 percent increase in 2016, after having exited insolvency procedures in 2013.
Natalia Martian