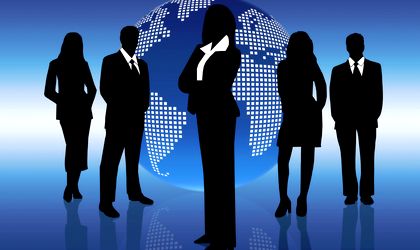 Deutsche Bank announced that its technology centre in Bucharest, DB Global Technology S.R.L., crossed the 300 employee milestone, ahead of the initially set target. Over 100 IT&C specialists from various IT fields have been hired only in the last 4 months.
The technology centre has been operational since January 2014 and is projected to create up to 500 IT&C jobs by 2016. It develops cutting-edge software for the bank's global operations and represents a platform for highly skilled software engineers.
With a current team of over 300 IT&C specialists, DB Global Technology is further expanding its premises, adding more than 700 sqm of working and creative space on the first floor of its headquarters in Dimitrie Pompeiu Blvd. The centre already operates over 6,000 sqm, distributed on two floors and expansion works have started in July.
The company looks at a further hiring target of 200 specialists by 2016, in main areas such as quality assurance and testing, software development, project management, IT architecture, functional/business analysis.
"The first half of 2015 has been very good for our technology centre. We over-achieved our hiring targets and our team now counts more than 300 staff. Our growth has been exponential for a business established just one year ago," said Marian V. Popa, head of DB Global Technology.
Deutsche Bank has been present in Romania since 1998. It delivers tailor made products and solutions in corporate and investment banking and transaction banking to its corporate and institutional clients as well as private wealth management to private clients.
Natalia Martian