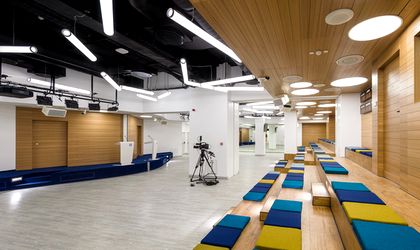 The DB Global Technology technology center, opened by Deutsche Bank in Bucharest almost 6 years ago in Bucharest, will get a capital increase of EUR 14.6 million for further business development, the company announced on Monday. The center develops financial applications for the bank's global platform.
Since its establishment, DB Global Technology has carried out a total number of 700 IT projects, with a global value of over one billion euros, consisting of innovative IT solutions and software applications developed by more than 900 specialists, employees and collaborators.
The capital increase is a vote of confidence granted to the Bucharest center and marks the transition to a new maturity stage, where the complexity of projects and the increase of responsibilities will be key features.
"The capital increase is a confirmation of the success of the Bucharest team, achieved with an admirable effort by our colleagues. Our business model has stood the test of time. This capital increase shows that at DB Global Technology we have reached two complementary dimensions: to create and to become. Our projects are innovative and important because they have an impact on millions of people and companies. At the same time, we offer each of our colleagues the chance to perform professionally and personally. We will continue to invest in a pleasant working environment: technology, courses, environment, personal initiative, individual projects, social activities and personal development. We are ready to welcome to this environment the elite of the IT industry, to help us grow in the long term," said Marian Popa, the CEO of DB Global Technology.
The capital will help the development and consolidation of teams, broadening and deepening the knowledge set, preparing specific requirements for future projects and increasing the center's capacity in the field of innovation.
"DB Global Technology's capital increase reaffirms Deutsche Bank's commitment to Romania, an economy that has confirmed and exceeded our initial estimates regarding the potential of the IT industry, the existence of a robust flow of trained specialists and a superior quality of the IT infrastructure," said Mihai Ionescu, the Chief Country Officer of Deutsche Bank in Romania.