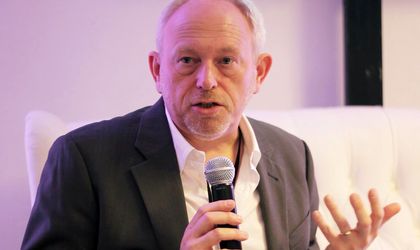 Can Bucharest become a creative hub?
My answer is yes, it can, but I believe things should be put very carefully in terms of what a creative hub means and what the market opportunities are. I also believe that it is inevitable, because you are part of the EU and all countries are developing this sector – we had two great examples at this forum, Spain and Germany – and also because it is a free trade area. If we speak geographically, there is a big advantage for Bucharest and Romania, as you can represent both the Balkans and Danube-BlackSea region. There are opportunities, but you have to bear in mind that Istanbul and Warsaw have potential, while their development over the last few years is fantastic.
Why do you think Romania doesn't yet have a national legislation for creative industries?
I've done work on this agenda in many different countries and one possible answer could be that you haven't put the equals sign between the economy and culture. This is a major topic which is still under construction, including from the authorities' point of view. For the past few years, I've been talking with professionals from Iasi, Cluj and Bucharest. The concept exists, but lacks a place in the public discourse and the education to implement it.
Should the Ministry of Economy or the Ministry of Culture be in charge of the creative sector?
In UK, the creative sector sits in the portfolio of the Ministry of Culture, but the work I've done around the world demonstrates that is more effectively covered by the Ministry of Economy, which is the driving force for setting up faster the mechanisms to support a creative sector. I truly believe that this is the case for Romania, too.