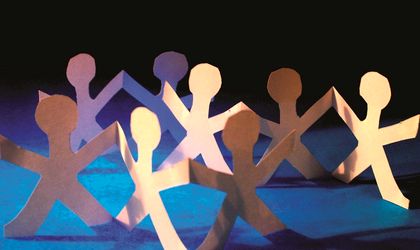 Continental announced that it will be hiring 1,500 people over the next months, to fuel its production, research and development activities, according to Capital. ro
"We plan to hire more than 1,500 people over the next few months in Romania, and I am glad to see that we have excellent work conditions in the new and modern building in Sibiu. The fact that we have both production as well as R&D in the same location is a great upside for our clients but also for the teams that are developing and manufacturing our products. We are proud of our team which counts 13,000 in Romania and are looking forward to welcoming the new employees in  Sibiu, Timisoara, Brasov, Carei, Nadab and Iasi," said Christian von Albrichsfeld, R&D director at Continental Romania during the ceremony for the inauguration of the new building, quoted by Capital.ro
The new building in Sibiu will span on two floors with a total surface of 7,000 sqm, a laboratory over 1,000 sqm. The construction started in March and the activity is planned to begin in October 2014.
By the end of 2013, Continental invested over EUR 830 million in its activities in Romania.
Continental entered the Romanian market ten years ago.
Continental has seven production units and three R&D centers in Timisoara, Sibiu, Carei, Nadab, Brasov and Iasi. Continental is also part of a joint-venture in Slatina and has a tyre distribution center for Eastern Europe, located in Sacalaz.
"In 2014 we will grow the volume of units of products, but also activities in the R&D. We will also build new buildings for  R&D and for production," said Oswald Kolb, general manager of Continental Automotive Systems Sibiu.
Otilia Haraga