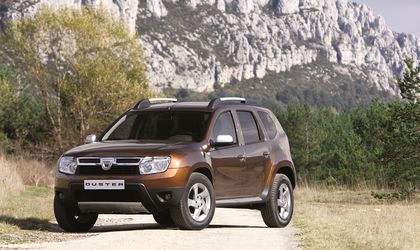 The car market, where cars and commercial vehicles are included, increased in the first four months by 16.5 percent compared to the same period last year, car deliveries being 15.7 percent higher, announced on Tuesday the Association of Automobile Producers and Importers (APIA).
On the other hand, APIA notes, according to Mediafax, that starting with the last quarter of 2014 there was an upswing trend in imports of used cars, which recorded in the first four months of 2015 an advance of 14.9 percent, over 76 percent (about 56,150 units) of which having an age of at least eight years. The ratio between the imports of used cars and the sales of new cars went up at 3.7 to 1.
In April, 37,323 vehicles were produced in Romania, up 8.03 percent against the same month of 2014.
Exports fell by 2.1 percent to 127,832 units in January-April. The most exported model was Dacia Duster (54,811 units), followed by Dacia Logan (22,390 units) and by Ford B-MAX (18,680 units).
Almost 89 percent of the national production was exported, compared to 91.8 percent in the same period of 2014.
The total sales volume on the car market in the first four months amounted to 31,467 units.
Registrations of new cars in Romania in the first four months increased by 9 percent over the same period in 2014, to 19,915 units, while Dacia deliveries advanced at EU level by 7.6 percent in the analyzed period, to 133,718 units, giving the Romanian market a 2.8 percent share.
In the first four months of 2014 in Romania were registered 18,277 new cars.
Staff