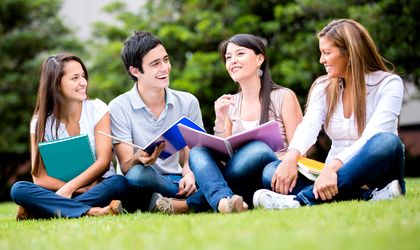 Studying abroad can be a life-changing experience, one that is guaranteed to teach you a host of unique lessons, both about yourself and the world around you. Unfortunately, one of the most common barriers for those who would otherwise seek this option is the financial investment. Therefore, we have put together our top tips for staying on budget whilst studying abroad in order to break down some of the common fears and anxieties and open the door for more people to pursue the option.
Student Loans
Whether you choose to study abroad or somewhere a bit closer to home, student loans are a must-have for any aspiring student. Therefore, it is important that you invest the necessary time and attention into ensuring that you choose the right option for you. For example, are there any options available that are specifically designed at providing more financial support for those who choose to study abroad? We also recommend you consider the various private lenders that are available for graduate student loans, as they can often offer you better deals when it comes to your repayment period and monthly amounts.
Plan Before You Leave
Before you even think about packing your bags and setting off, you need to make sure that you sit down and plan everything. How long will you be abroad before you return home again? Do you have enough clothes and possessions with you for this length of time? And, perhaps most importantly, will you be financially stable for this period? Planning can help you answer these questions and put safety nets in place for the event of any unexpected disruptions, such as unplanned expenses. As the saying goes, failing to plan is planning to fail.
Always Carry a Bit of Cash
After living in your chosen country for a longer period of time, you will become accustomed to the culture and your surroundings enough to feel comfortable when it comes to your finances. However, during the initial period, while you are still finding your feet, it is worth putting plans in place for a worst-case scenario. One such plan we recommend is always carrying cash on you while out and about. This will allow you to be covered in the event of an unexpected expense, as well as allowing you to possibly avoid any credit card fees on your purchases. It is important to note with this, however, that you should ensure the cash is safe and concealed, so it does not get lost or stolen.
Avoid Transaction Fees
Since living abroad may come with some extra charges while using a credit card from your home country, it is best to avoid these as much as possible, as although they may seem like a small expense in the short term, over time they can build up into a considerable dent in your finances. In addition to this, we recommend ensuring that you find ATMs that do not charge you for the withdrawal of money. These may be far and few between, so it is also worth seeking these out towards the beginning of your stay and making a note of their locations.