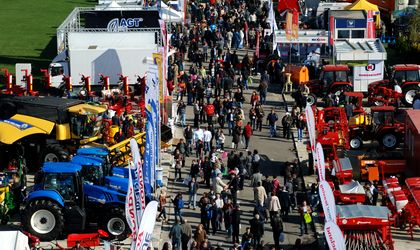 The Romexpo exhibition center in Bucharest has increased its turnover to EUR 11 million in 2013, up from EUR 10 million, the previous year, the company announced.
The center hosted 58 trade fairs, 390 conferences, seminars and congresses and five concerts which attracted some 4,500 companies and 500,000 visitors. Out of the total number of trade fairs, 40 were organized by Romexpo.
The INDAGRA agribusiness trade fair, the Bucharest International Technical Fair (TIB), the Romanian Tourism Fair, Construct Expo, the international fair for construction technologies, equipment and materials, and Ambient Expo, the international fair for interior and outdoor decoration, furniture and swimming pools, are the top five events the company organizes, Mariana Suciu, the general director of Romexpo, told BR in a recent interview. These represent some 25 percent of the company's revenues.
Simona Bzavan