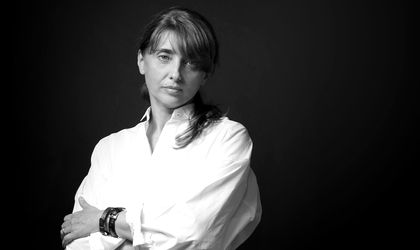 Brandient was contacted by the Association for Promoting Tourism in Oradea and Region (APTOR) for the conceptualization and consolidation of Oradea's destination brand. The project symbolically started on December 1st, with the project scheduled to be finished and launched in May 2019. The contract is following the legal provisions regarding public projects and includes a pro-bono component offered by Brandient.
By Romanita Oprea
Creating a city brand is a modern strategic approach of the relation the city has with its inhabitants, visitors (tourists) and investors, all those being stakeholders in city's development.
"We are honored and thankful to APTOR and Oradea Town Hall for the opportunity to be partners in a strategic project of such scope. In a more and more worrying context regarding Romania's de-population, leadership teams like the one headed by Oradea's mayor, Ilie Bolojan, have been proven to be the only solution to generating progress at a regional level, to attract investors, tourists and consumers interested in local products and, last but not least, to stop the exodus of young people and talent. Oradea has become, during the last few years, a model of intelligent and visionary administration and is now at the level when it needs modern tools to manage its destination business," said Aneta Bogdan, Managing Partner Brandient.
The project will be coordinated by Mihai Jurca, executive manager APTOR, and will be supported by a steering committee that includes representatives of local businesses, education, culture and art institutions, of young people and students, of religions and some of the local opinion leaders.
"Shaping a city brand is an effort we began in the start of 2018, with a public contest that, besides it didn't manage to designate a winner, insured a level of transparency mandatory for such projects (see the website www.brandoradea.ro). We did not manage to designate a winner because no proposal convinced us from a strategic perspective and we had to admit our limits and accept humbly the observations and constructive critics from the participants and the public. It is clear a brand cannot be conceptualized through a public contest and, following this logic, we decided to approach the most recognized Romanian specialists in the field and we are happy they accepted our challenge and proposal. In the same time, we are convinced that Brandient's work and expertise will be a factor that will bring added value to the city, and this last reason is the purpose we attributed to the branding process in Oradea. We are happy and are honored by the trust and support Brandient offered to us when they decided to build together this project, knowing the experience and numerous international awards achieved by Brandient team for important branding projects," also said Mihai Jurca.
The project will undergo numerous stages, starting with consultations with the stakeholders and will continue with brand's conceptualization at ideologic and visual level, the creation and design for concrete manifestations of the brand. For this, Brandient will make available to the city of Oradea its entire team of consultants and designers, under the management of Aneta Bogdan FCIM, Managing Partner Brandient, and Cristian Kit Paul, Creative Director Brandient.