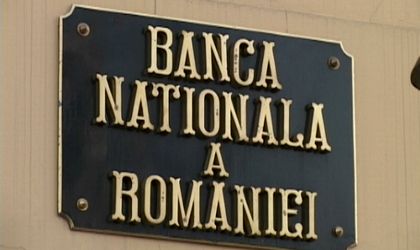 The administrative board of the National Bank of Romania (BNR) raised the key interest rate from 2 percent to 2.25 percent a year, starting with February 8.
BNR decided to maintain current levels for the minimum obligatory reserve rates applicable to liabilities in RON and foreign currencies of credit institutions.
In January, BNR had raised the key interest rate from 1.75 percent to 2 percent a year.
The key interest rate was reduced most recently in May 2015, from 2 percent to 1.75 percent, a historical minimum.
The nine members of BNR's administrative board, which takes the most important decisions regarding monetary policy, are governor Mugur Isarescu, Florin Georgescu, Liviu Voinea, Eugen Nicolaescu, Marin Dinu, Daniel Daianu, Gheorghe Gherghina, Agnes Nagy and Virgiliu Stoenescu.