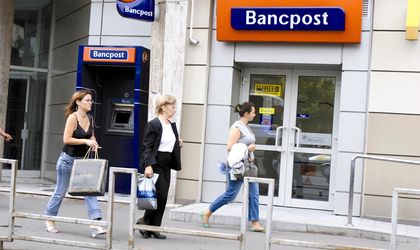 Banca Transilvania, Romania's biggest bank, said on Tuesday that the merger with Bancpost, acquired this year from Greece's Eurobank, will be completed at the end of 2018.
"I thank the shareholders for the trust granted by approving the merger. Based on the Banca Transilvania – Bancpost synergies and seeing the results so far, we are confident that we will successfully finalize the integration ambitious plan in December, when the two banks will merge," says Horia Ciorcilă, Chairman of the BT Board of Directors.
In the upcoming period, BT will provide to the Bancpost customers information regarding the corresponding products and services from Banca Transilvania, as well as the Welcome to BT Offer.
Banca Transilvania acquired Bancpost from Eurobank Group in April 2018, currently holding over 99% of Bancpost's share capital.
Following the acquisition, the integration of Bancpost into Banca Transilvania's Financial Group started, respectively the process of obtaining the authorities approvals.
In September 2018, Banca Transilvania obtained the merger authorization from the National Bank of Romania.
Until the end of this year, when the integration will be completed, the two banks will continue to have separate activity.
The last working day at Bancpost will be December 28th, 2018 and the first working day from the next year at Banca Transilvania will be January 3rd, 2019, according to BT.
This year, Banca Comerciala Romana (BCR) was dethroned from the top of Romania's banking system by Banca Transilvania after more than 10 years of reign.
Following the acquisition of two banks in Romania – Volksbank and Bancpost -, Banca Transilvania has reached RON 75.3 billion in assets at end-June, while BCR stayed at RON 70.2 billion.
Banca Transilvania has 2.5 million customers, nearly 500 branches and more than 7,000 employees.