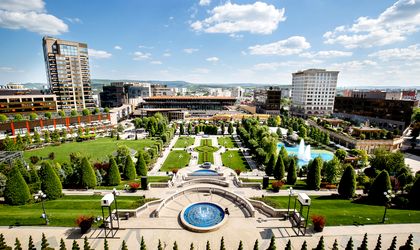 Autoliv, the company specialized in manufacturing of automotive safety systems, signed an agreement with Iulius company to open an engineering center in the office buildings within Palas Iasi project. The new operation will be located in United Business Center (UBC), the class A office buildings in the downtown of Iasi City.
The partnership between these two companies continues in Iasi after the one in Timişoara, where the local Autoliv team relocated early this year in the first of the seven office buildings designed for the Openville mixed-use project developed by Iulius. The center will become operational as of the second half of June.
"We are coming to Iasi in order to offer engineering jobs that make full use of the engineers' potential. We want to get them involved in global scale, high-impact projects, so that we may also develop high class technology here, just like we do in Timisoara. Our partnership with the IULIUS Group in Timisoara, where Autoliv is located in the UBC 2 building, will continue in Iasi. In this context, UBC Palas Iasi as the location for our offices was a natural choice", said Ionel Fierbinteanu, country manager Autoliv România.
The engineers will mainly be developing software for state of the art Active Safety products, as well as for Passive Safety systems. Over the next two to three years, Autoliv Romania intends for its Iasi based operations to grow up to over 200 employees, with the recruitment process particularly focused on engineers specialized in developing and testing automotive safety systems.
UBC Palas Iasi includes six buildings, with a total leasable area upwards of 70,000 sqm. This regional business hub accommodates the everyday activities of more than 50 companies, with approximately 6,000 employees.