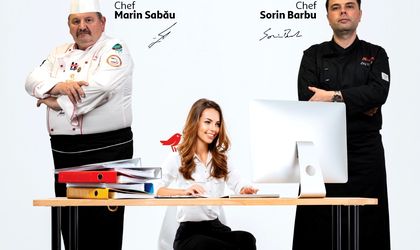 Starting December 11, Auchan is entering the Uber Eats platform with a special range of restaurant products created by Chef Marin Sabau and Chef Sorin Barbu. The first store connected to the platform is Auchan Cotroceni, and soon all Bucharest stores in the current coverage area of ​​Uber Eats will offer this new service.
Uber Eats customers will be able to order Auchan special menus from the app and get their products in a very short time. Menus created by Chef Auchan are also available for customers in the Auchan Click & Collect system by ordering at lamasa.auchan.ro and picking up directly from the store in 30 minutes.
 The new range of menus includes 25 traditional Romanian and international dishes.
"We want to do more for our customers in terms of range, service and experience, and we've decided to bring Auchan to a new level by associating with world leaders in fast delivery to become the best in the field of quality cuisine and accessible. We re-invent the Auchan cuisine, creating a special range of products and menus that originated in traditional, modernized cuisine and brought to the culinary art by Chefi Auchan, national and international medalists. Preparations are produced in our restaurant-type gastronomy laboratories," said Tiberiu Daneiu, Client and Innovation Manager, Auchan Retail Romania.