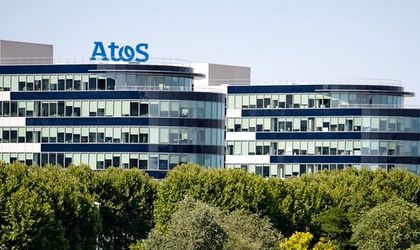 Atos, a global leader in digital transformation, began construction of a new R&D center in Les Clayes-sous-Bois, Yvelines district, Paris region on Tuesday, November 27. The new 8,000-foot laboratory will be built on the company's existing R&D campus, which is hosted by over 1,000 Atos specialists. It will serve as a modern research and development center for quantum computing technology, closely linked to Atos Group's high-performance computing and cybersecurity research programs.
With a EUR 5 million investment from the Paris administration, as part of the French capital's Smart Industry strategy, adopted in July 2017, 350 new quantum computing engineers will work at the new R&D lab. The opening ceremony was attended by Valerie Pecresse, President of Paris Regional Council and Thierry Breton, President and CEO of Atos, and took place in the presence of employees, scientists and business partners.
"I am delighted to announce today the start of the construction of the Atos Research and Development Laboratory, which will host the ambitious quantum computing program launched in partnership with the administration of the Paris region. The new laboratory will develop strategic technologies that will shape the future of computing for several decades, Atos researchers will work on the first quantum accelerators and, combined with the research and development program in the field of computing, to future hybrid supercomputers, will bring benefits to our customers and partners the academic environment, but also the international reputation of the region," said Thierry Breton, president and CEO of Atos.
Atos Quantum: A Global Program
The future research and development laboratory is part of the Atos Quantum global program, the first large-scale initiative in Europe launched by Atos in 2016. This program aims to contribute to the development and launch of quantum computing solutions such as and secure products of quantum cybersecurity. Atos researchers have developed the Atos Quantum Learning Machine (Atos QLM), the most powerful quantum simulator available on the market, already marketed to the world's most prestigious universities and research centers. The work of the program will focus on the development of quantum accelerators, which will contribute to the creation of hybrid supercomputers by Atos researchers and engineers.
The new Atos research and development laboratory will be inaugurated in the summer of 2020.