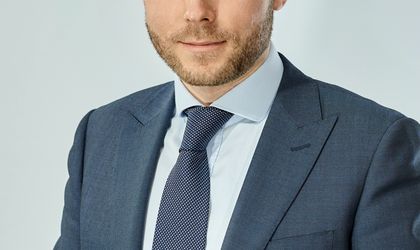 Alexander Pavlov, Managing Director at FM Logistic, will be a speaker at Business Review's re:Focus on Logistics & eCommerce event on October 2, at the Sheraton Hotel in Bucharest.
He will join the panel called "Demand for warehouse space among retail chains and logistic operators".
Alexander Pavlov has been the Managing Director of FM Logistic in Romania since August 2018. He has two Master's Degrees in computer science and management and a proven successful track record in the logistics sector for about 15 years. In June 2003, he joined FM Logistic Russia as a Business Controller. Ever since, he has been working in different departments- controlling, transport, warehousing to logistics operations, which allowed him to develop his expertise in supply chain. Since 2003, his roles at FM Logistic have included: Operations Director for Domestic Transport and Global Supply Chain (2014-18), Warehousing (2012-14); Warehouse director (2010-12); Warehouse activity director (2008-9); LTL Service Development Director (2006-8); Head of Controlling (2004-6); Business Controller (2003-4).
re:FOCUS ON LOGISTICS & eCOMMERCE is a one-day event organized by Business Review, with an audience of about 100 industry experts and entrepreneurs along the entire retail sector and its supply chain. The conference reveals the latest trends and predicts the future ones, while offering solutions to nowadays challenges of logistics & eCommerce. Our guest speakers will share valuable insights on how to adjust your business in terms of delivery times, small delivery sizes and large production ranges, return systems and instant product availability. Everybody shops, the difference is where & how. As the market continues its permanent growth, logistics and ecommerce sectors must evolve at the same pace and embrace new trends in AI and automation.