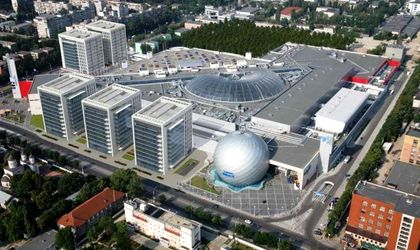 AFI Europe is about to start a new project on the 4.3 hectare land it bought last year from Broadhurst Investments for EUR 23 million, according to economica.net. The company will extend office buildings in AFI Park, but will also add a residential component with about 300-350 apartments.
The project's design will be carried out by Israeli company Moore Yasky Sivan, which also worked on AFI Tech Park and AFI Park offices.
"We've decided to expand the number of office buildings in AFI Park and we'll reach a surface of 200,000 sqm, to which we'll add around 300-350 apartments that we haven't yet decided whether we'll sell or rent out. We're also thinking about the new generations, Z and millennials, who have other priorities and look for experiences rather than owning properties. In any case, they'll also support the city, as those who will move there will most likely be working in AFI Park, so a few hundred cars will be out of traffic," said Doron Klein, CEO of AFI Europe Romania.
The works will begin after the company obtains all the necessary permits and approvals.
AFI Europe also inaugurated the first phase of AFI Tech Park, a 22,000 sqm, 8-storey building that was completed in the third quarter of last year. 80 percent of it has already been leased, and the developer will soon start works for the second phase, to get AFI Tech Park to a total of 56,000 sqm.