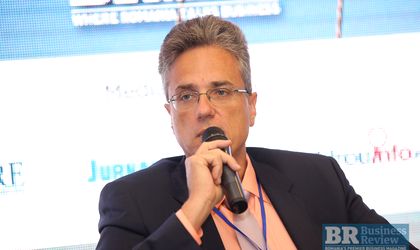 Czech utility group CEZ sees significant growth potential in the transition to smart cities, with fresh investments focusing on smart meters and charging stations for electrical cars in the cities.
"We have an ambitious program to install smart meters everywhere, and this will be implemented in partnership with local authorities," said Adrian Borotea, group strategy and EU agenda director at CEZ Romania, during the second day of the Foreign Investors Summit, the 3-day event organized by Business Review.
"The distribution of electricity is critical infrastructure. Since 2005, we have tripled our investment plan. We have invested over EUR 2.5 billion in Romania, mainly in the infrastructure in Oltenia (region –e.n) where the results have improved yearly," added Borotea.
The director said that CEZ has two charging stations for electric cars in Craiova and Pitesti, with the company aiming to install another 40 stations with EU funds and national grants.
Borotea underlined the fact that CEZ will fully replace its distribution infrastructure in Romania in a decade, with the investment program including the installation of smart meters.