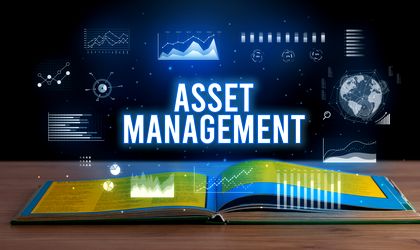 The business-to-business (B2B) model is the type where one business trades with another business, like a wholesaler or retailer. Usually, this model is characterised by a massive flow of assets, inventories, and finances. The huge amount of transactions happening in the B2B market could be very complicated to manage. Without proper asset tracking and management, inventories could get lost and, in turn, cause financial losses. 
As a result, both managers and marketers need to have a proper management system for their business. While achieving this manually could work, it has several disadvantages that could affect the business. However, getting the right tools could significantly improve how marketers manage the business' assets.
How To Track And Manage Assets
For B2B, asset management for marketers focuses mainly on the inventories and other investments used in business transactions. On the other hand, asset tracking helps understand how these assets are deployed or used in production. 
For example, suppose the company purchases a computer; in that case, asset management would focus on the purchase amount, repairs, and other operational costs. Tracking would focus on how often you repair or purchase new computers—asset tracking helps to reduce waste in business.
When these two features are combined in the business, there's a high chance of success. Here are some of the tips to help with asset management and tracking. 
Create A Catalogue Of Assets 
In a B2B business, the most important way to ensure successful asset management is to create a list of all the assets. The directory should indicate the type of asset, the amount, and the place where it's being stored. Having a catalogue would then act as the baseline for every other management procedure. You risk having false data if you don't have an updated list of all the assets in your business. 
By creating a catalogue, you become aware of the active assets used in the business and become responsible for them, such as with tax payments. In addition, you'd eliminate stolen, lost, or depreciated assets that no longer add value to the business. This would help streamline the operation as you work with what you have, and you could track them properly. 
Figure Out The Life Cycle Of Assets 
Once you purchase assets for the business, you need to figure out how long they'd be used before they'd need to be replaced. For example, if you purchased computers, you have to know the average time they'd be used in the business. This is important as it would make employees more responsible when handling assets as they'd be aware of how long the assets would last.
In addition, you'd be more aware of what's coming up, and you could prepare yourself beforehand. If you need to make new purchases, you could redirect some funds toward the purchase. This way, you could save the business by ensuring the operations run smoothly by getting all assets needed in time.
It's important to ensure you track your assets routinely and frequently so you can know every stage of the business cycle they're in. Tracking could help improve mobility and efficiency in your business operations. This is significant in cases of tax payments, permits, and insurance. When you keep track of the business' assets, you could remove those that have depreciated so you don't need to pay taxes for them. 
Also, because large orders from other businesses characterise B2B, you could therefore figure out if you meet clients' demands. By tracking the assets, you'd know what's available for sale and when the new inventory would arrive. This way, you could ask clients to place orders depending on when the assets would be available for delivery. 
Use Digital Asset Management Tools 
If you decide to track and manage business assets manually, you risk delaying many tasks that need to be accomplished because it'd slow you down. Also, there's a high risk of having errors in your work, which in the end could be costly. 
To reduce these inconveniences, you may use digital management and tracking tools. The digital system would automate the management process, such as generating sales reports, tracking asset depreciation, and conducting market and cost analysis. The automated process would save you a lot of time and allow you to minimise errors. You would also be aware of every stage the assets are in. 
Hire A Responsible Team To Manage Assets 
The size of the business may not allow you to handle everything. Therefore, you may need to delegate some of the duties to a team. You could hire a trusted team that would manage and track the assets of the company. This team needs to be responsible and well trained in management to ensure smooth business operations. 
By having a team, you could divide the management tasks among them. Each one could work on a minor task, so they could pay more attention to it and deliver good results. Consequently, your B2B business operation would become more manageable and more tasks would be accomplished, meaning more business. 
Another excellent way to track and manage the business' assets is by segmenting your clients. If you're dealing with many clients, you could personalise each client according to their needs. Then you could start by storing the products depending on these categories. The products' shipment should also be guided by the segments.
For example, one of the ways to segment your clients would be according to their regions. So when storing products, all products that have to go to clients in region A would be stored and shipped together. The same goes for region B. This would speed up the delivery process and save the company high operational costs by reducing inconveniences such as wrong delivery. 
Conclusion
Asset tracking and management are important in the B2B model, just like in any other business. Therefore, even the smallest of details have to be made right. Remember, how you manage the business' assets would determine how the business succeeds. It would help reduce asset and financial losses and ensure your relationship with clients is always positive. 
The tips discussed above might always come in handy for the business. If you follow them, along with other useful resources, you may be able to manage and track the business' assets well.