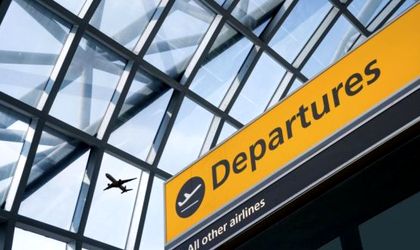 The number of Romanians abroad is approximately 3.5 million, and the main destinations are Italy, Spain, Germany and the UK, according to Cristina Dobre, the president of the Lufkin Foundation for Entrepreneurship and Migration (FLAME), cited by Agerpres.
"This year, on January 1, Romanian citizens entered the 11th year of free circulation in the EU and the 6th year of unrestricted access to EU labour markets. We all know these things because migration is already a big part of our day to day lives, being a widely discussed social phenomenon. Paradoxically however, both in the public and academic spaces, the questions we ask about Romanian migration seem to never change. How many Romanians are outside the country's borders? The estimations are around 3.5 million Romanians. Europe, unquestionably, hosts most of these people. Countries like Italy, Spain, Germany and the UK are the main destinations for Romanian migrants," said Dobre.
She also said that a hypothesis she had presented three years ago has been confirmed – that quite a large percentage of Romanians living in Spain and Italy were headed towards Nordic countries. Sociological research conducted in 2017 by the Foundation among Romanian communities in Spain showed that 21.8 percent of them said they wanted to move to the UK in the future, while 12.7 percent wanted to go to Germany and 10 percent to Austria.
Analysis of migration data has also shown that there haven't been any more massive emigration waves from Romania, and that while in previous years most of the savings made by Romanians would go towards the acquisition of homes, in the past two years a stronger tendency towards saving money has been observed.