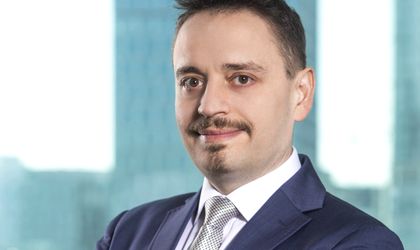 XTB's Research Team has been selected the top forecaster for 13 Majors and second in the G10 Bloomberg Ranking for the third quarter of 2020.
The Bloomberg ranking takes into account the accuracy of forecasts published by brokerage houses and financial institutions around the world. XTB's analyst team, which consists of Claudiu Cazacu and Radu Puiu, scored a double success, just a quarter after winning the G10 ranking in Q2 2020, confirming its accuracy among nearly 50 financial institutions around the world.
"Financial markets around the world continue to experience high volatility. Nevertheless, our analyst team, headed by Claudiu Cazacu and Radu Puiu, succeeded to achieve a tremendous success, winning in the category of 13 majors and coming second in the G10 category, losing out on the first spot only by a slight margin. Bloomberg's ranking once again confirms the broad experience and deep market knowledge of XTB's analysts," said Omar Arnaout, CEO of XTB.
The rankings prepared by Bloomberg are considered the most prestigious in the financial industry. They are updated quarterly and include forecasts published over the past 12 months by the largest global financial institutions, including Barclays, BNP Paribas, JP Morgan, and Westpac. The latest edition of the ranking was prepared at the end of the third quarter of 2020 and summarises the most accurate forecasts from the last 12 months.
The XTB Research Department prepares daily analysis and comments on the current events on both local and global financial markets. The research covers currencies and equity indices, commodities and cryptocurrencies. Daily forecasts and comments are available at www.xtb.ro