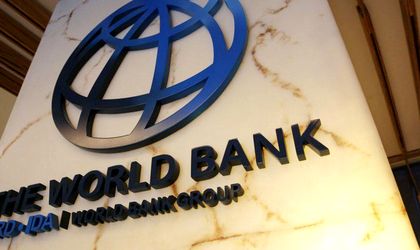 The World Bank's latest Global Economic Prospects report finds that "global economic prospects have darkened, financing conditions have tightened, industrial production has moderated and trade tensions remain elevated."
The report also shows that recovery in emerging market and developing economies has stalled, and some countries have experienced significant financial distress.
For countries in South-East Europe, the outlook is mixed – faster growth is predicted for five countries, two countries are expected to maintain current levels, while three other countries have a negative growth outlook.
"Growth in Europe, excluding Turkey, is projected to gradually slow toward potential, driven by a slowdown in Central European economies. Domestic demand in this sub-region will be constrained by tight labor markets, while a continued slowdown in the Euro Area will limit export growth. Poland is expected to slow from 5.0 percent in 2018 to 4.0 percent in 2019, as Euro Area growth slows," the report reads.
Specifically, the World Bank predicts a 3.6 percent growth for Albania in 2019 (+0.1 percent from previous estimations), while Croatia's growth will reach 2.8 (+0.1 percent), and Montenegro's growth will also reach 2.8 percent (+0.3 percent from previous WB estimations). The Republic of Macedonia will grow by 2.9 percent (+0.2 percent) and Moldova by 3.8 percent (+1 percent).
At the same time, the WB reconfirmed previous predictions for Bosnia and Herzegovina (3.4 percent) and Serbia (3.5 percent).
The report revises downwards estimations for the economic growth rates of Bulgaria (3.1 percent), Kosovo (4.5 percent) and Romania (3.5 percent).