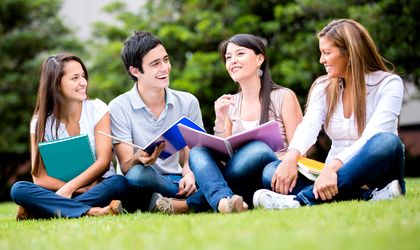 Studying abroad is a big step in any student's life, and it is natural for a student to dream about an international degree that will boost their career. Also, going abroad for higher studies is a lifetime experience that shapes your young mind and makes you independent and ready to take up any challenges in your future career. But one needs to plan many things before visiting a foreign university.
Planning your payment methods is one of the essential parts of your preparation. And getting a global card is the first step you must take while preparing for your study abroad. There are many travel or forex cards available in the market that can assist you in your abroad payments, but the international card offered by Niyo has huge popularity. Today, most international students prefer Niyo cards over other forex cards. And here, we will discuss why they chose the Niyo Global card in detail.
What is a global card?
Before we share why students prefer Niyo global cards over any other card for their foreign payments, let us know what a global card is. It is a multi-currency prepaid card, also known as a travel card or multi-currency forex card. The card is similar to the credit or debit card you can use to withdraw cash from ATMs, make payments, or transfer money through net banking. But the main difference between a debit/card and a global card is that you can use the card to load foreign currencies and make payments with them during your stay abroad. You can use a Niyo global card to load money in INR and use it to pay in different currencies.
Why do students prefer Niyo Global cards?
Currently, most international students prefer to use Niyo global cards for their international payments. They like to use Niyo cards due to their unique features and student-friendly facilities. Niyo Global has multiple benefits that make them popular among international students as well as abroad travellers. And below, we will share the reasons why they prefer Niyo cards.
●      No issuance fees
Generally, when you visit a foreign country for higher studies, you need to consider your payment method, as the current one you use in your country will not work in another country. That is why you need a forex or multi-currency forex card that can carry different currencies to help you make international payments. But You need to pay a specific amount for issuing a forex card.
Different forex dealers or banks offering forex cards have issuance fees ranging from 100 to 500 INR. But when you choose the Niyo card, you do not need to pay any fee for issuing it, making it easy for students to apply.
●      Easy activation with no fee
The Niyo Global cards are easy to activate and do not take any fee for activation. While almost every forex card comes with a minimum activation fee, this card is free from activation charges, and students do not need to pay extra money to activate the card.
●      No inactivity fees
Most forex cards charge a specific amount for keeping the card inactive. You must maintain or keep the card active to avoid the inactivity fee. But keeping the card active to skip the inactivity fee can be hectic for many students. But when they opt for the Niyo Global card, they do not need to pay any fee for keeping their card inactive for a long time. The zero-inactivity fee makes it a convenient payment method for international students.
●      Complete digital onboarding
Niyo Global Card offers a 100% digital onboarding process and KYC which makes it easy for students to apply for the card remotely from anywhere they feel comfortable. The Niyo global App is a digital application offered by the Niyo global company that you can use to apply for the card, complete KYC, track transactions and much more. You need to install the app on your phone and apply for the best international debit card without standing in the bank queue or doing complicated paperwork.
●      Zero balance savings account opening
When you want to open an account for your forex card, you usually pay a high amount to open the account. Also, many forex cards do not offer a savings account opening facility. But Niyo offers zero balance savings account opening for your international card, which means you can open a Niyo card account without any money and use it as a savings account.
●      Zero foreign currencies markup
Another fee of forex cards that makes them expensive for students to purchase is the high foreign currencies markup fee. Every forex card has a different forex markup fee which can be around 2% to 5% of the transaction amount. But when you choose a Niyo Global card, you do not need to pay any foreign currency markup fee. The zero-forex markup fee makes it a suitable choice among students.
●      Instant account opening
Generally, opening a forex account takes some time, and you need to wait for a specific time to process your application and open your account. But if you choose the Niyo cards, you can open your Niyo Global card account in a few minutes. They offer online onboarding and KYC through the Niyo global App and open an instant account for your card. You must install the app and follow some quick steps to open your account instantly.
●      5% interest earning on your savings Annually
When you open a forex account, you pay several high fees for currency conversion, cross-currency charges, annual fees, inactivity fees and more. Still, you also do not get any advantages for keeping your money on the card. But when you choose a Niyo Global card, it offers a compelling 5% interest on your savings Annually. So, you can earn some interest on your savings in the account that no other forex card can provide.
●      Works for more than 150+ countries
Another reason most students prefer to use Niyo cards is that they can be used for more than 150 countries to make payments. It is a Visa Signature card that you can use to make payments to  150+ countries. So, you can use this card to study abroad or use it from your home country to make payments internationally.
Also, Niyo offers a digital account with a unique IFSC code, and you can load the card easily through net banking.
●      Higher levels of security
The enhanced security system of Niyo cards is also a plus point of the card that makes it ideal for international students. The card has advanced pin and chip technology and provides lock, unlock, and block features. You can lock your card temporarily for safety or restrict specific channels to control your transactions. Also, you can permanently block your Niyo card if it gets stolen or lost while travelling abroad. These features ensure high safety and protection against money skimming, fraud and theft.
●      Instant transaction tracking
When you use a travel card to make payments during your stay abroad, you need to track your transactions frequently to know about your expenses. International students need to handle many payments, from tuition fees and accommodation charges to food, living, transportation and much more. But with some forex cards, it is hard to trace every transaction detail. But with Niyo cards, you do not need to worry about your transaction records as it offers real-time transaction tracking through the Niyo global app. So, you need to open the app and track your transactions.
●      24/7 global support
The Niyo cards also offer 24/7 global support. So, if the user faces any difficulty, emergency or immediate monetary support, they will get the help anywhere they are in the globe.
●      Discount on excess baggage
It is a special perk or advantage the user can get by choosing a Niyo card. When students get a Niyo travel card for their study abroad, they get a special discount on carrying extra baggage.
●      Load in INR and pay in different currencies
Niyo offers users to load cards with INR and use them to pay in different currencies with easy currency conversion and no fee.
Conclusion
Niyo card is provided by Niyo company with the partnership of State Bank of Mauritius (India). It offers numerous benefits to make your international transactions convenient and hassle-free. The Niyo global card has a lesser fee and higher security standards, making it ideal for students studying abroad.