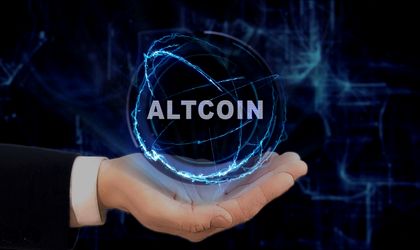 Akita Inu (AKITA) is now one of the most popular altcoins.  Considering the AKITA coin's success in the past day, it is predicted that its worth and awareness among market participants and investors in the crypto field would increase in the coming years. Its market capitalization has risen by 45%, while its trading volume has surged by 225%. So, you might want to try your hand at trading Akita coins, as it might pay you handsomely in the next months or years.
AKITA is the native and digital token of the Akita Inu cryptocurrency, which is based on Ethereum. Tokens can be converted into coins when the program creates its own blockchain and relocates its rights to the new blockchain as coins. Signing up for a legal and reputable platform for its trading, depositing dollars, and purchasing as many tokens as you wish to hold is a simple approach to receiving tokens.
After learning about the benefits, drawbacks, and risks of meme-coins, you may proceed to invest in them. Following the techniques outlined below, you may now obtain Akita coins from a variety of platforms.
Where to Buy Akita Inu(AKITA)?
According to our research, standard financial channels cannot be used to purchase Akita Inu(AKITA) directly using fiat currency such as Paypal or Credit /Debit CardsTo get Akita Inu(AKITA), you'll first need to acquire another cryptocurrency like Ethereum, that can be bought with fiat money, such as USDT, BTC, ETH, or BNB and then move those coins to a crypto exchange or wallet that allows Akita Inu(AKITA) trade. Many cryptocurrency trading platforms and wallets offer over-the-counter (OTC) Akita Inu(AKITA) trading and enable purchasing Akita Inu(AKITA) with fiat cash. In that case, choosing a cryptocurrency exchange or crypto wallet to exchange Akita Inu(AKITA) with your native fiat currencies like USD, EUR, and others is simple.
You have two choices for purchasing Akita Inu(AKITA):
1. Centralised exchanges (CEX)
2. Decentralised exchanges (DEX)
If you want to get Akita Inu(AKITA) on CEX, you should first acquire BTC, then exchange them for Akita Inu(AKITA). If the CEX or crypto wallet where you are keeping BTC does not offer Akita Inu(AKITA) trading, you will have to transfer money to another CEX that does.
If you wish to purchase Akita Inu(AKITA) in DEX, you must first determine which mainnet the DEX is based on. For example, if you wish to buy Akita Inu(AKITA) on the Ethereum Blockchain-based Uniswap or Sushiwap, you should first acquire ETH in fiat currency and then swap. If you wish to buy Akita Inu(AKITA) on Pancakeswap, which is based on Binance Smart Chain, you must first acquire BNB in fiat. By analogy, if you want to buy Akita Inu(AKITA) from a DEX that runs on another blockchain, you must first acquire the mainnet coin with money.
How to Purchase an Akita Inu (AKITA) at CEX?
We can't provide you with step-by-step guidance on how to purchase in all the different centralised exchanges(CEX) because the operating processes vary from one CEX to the next, but we can give you some basic methods.
Create an account on the official website or app of the centralised exchanges (CEX). If CEX (e.g. Binance) enables one-step registration with your social account, you may join up using your social account immediately.
Confirm your identity and protect your account with the Centralized Exchanges (CEX). Having a government-issued identity certificate is usually required. You should enable two-step authentication for asset security.
Purchase USDT, ETH, or BNB with fiat currency. You can utilise CEX's service, which provides OTC trading to fund your account using a bank account or a credit card.
Transfer your fiat-purchased USDT, ETH, or BNB to a CEX that enables spot-market Akita Inu (AKITA) trading. If the CEX you're employing enables both buying USDT, ETH, or BNB with fiat and trading pairs like AKITA-USDT, AKITA-ETH, or AKITA-BNB, etc., you may exchange on a similar platform and avoid transferring to another platform that accepts Akita Inu (AKITA).
Using USDT, ETH, or BNB, purchase Akita Inu (AKITA) in the spot market.
Note that certain CEX may not be accessible in your nation or location; you should contact the exchange's customer care or verify the exchange's notifications. For additional information on the financial matter, you should contact the local office.
How to Buy Akita Inu(AKITA) From DEX?
Although the operations of each DEX vary, the trading methods are always the same.
Visit the DEX website
Get a DEX Web3 crypto wallet, for example, Metamask or App wallet i.e. Trust Wallet
Make a new wallet and set it up.
Transfer your ETH or BNB that you've bought with your fiat money to your own crypto wallet address. If your CEX wallet contains coins, then withdraw them and transfer them again by specifying the crypto wallet address.
Link your wallet to the decentralised exchange (DEX) by clicking "Connect Wallet" and following the on-screen instructions.
Go to DEX and discover the "Swap" option, then select the token you wish to trade. If Akita Inu(AKITA) isn't listed, you may add the contract address of Akita Inu(AKITA). Then, by clicking within the input box, specify the quantity for your AKITA coins.
Review the information and then click the "Swap" button. Click the "Confirm Swap" option. Next, you have to confirm the transaction.
You're finished!
Please be aware of the fraudulent token, since there are many fraudulent tokens on the decentralised exchange (DEX).
What to Do After I Buy Akita Inu(AKITA)
Many people keep their Akita Inus for the purpose to grow their investment in value. Investors may withdraw their earned profit when the price will rise. You can keep your Akita Inu in the cold wallet if you want to keep them for a long time.
You should keep up to date about the current prices and Akita Inu coin price prediction so that you can sell your AKITA coins when prices go up. On cryptocurrency exchanges, you can trade Akita Inu (AKITA) for other cryptocurrencies. To fulfil your demands, the CEX or DEX exchanges provide several trading pairs for Akita Inu trading.
You can stake coins to get Akita Inu(AKITA) incentives. Staking allows you to get the most out of your staking coins that would otherwise be languishing in your wallet or trading account. You can transfer Akita Inu to anybody in the world almost instantaneously, unlike sending money overseas. Some online platforms and brick-and-mortar stores accept cryptocurrency as a means of payment. These are places where you can buy goods or get services.