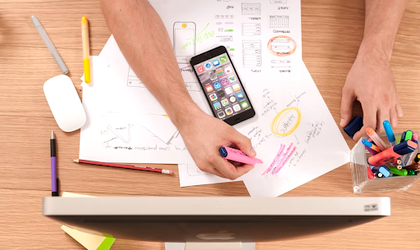 Are you struggling to get out of debt? You're not alone. Millions of people are in the same boat. In this blog post, we will discuss some of the most effective ways to get out of debt. We will also provide some helpful tips that will make the process a little bit easier. So, if you're ready to start getting your finances back on track, keep reading!
Consolidating Your Debt Is Always A Good Idea
One of the best ways to get out of debt is to consolidate your debt. This means combining all of your debts into one single payment. This can be a great way to save money on interest and reduce your monthly payments. 
There are a few different ways that you can consolidate your debt, so be sure to do some research and find the best plan for you. Some people that got a debt consolidation plan in Singapore say that it was life-changing for them. This way, you can avoid paying high-interest rates on your debts and get out of debt much faster.
Pay More Than Your Minimum
If you're only paying your minimum balance on your credit cards each month, you're going to be in debt for a long time. To get out of debt quickly, you need to start paying more than your minimum balance. Try to double or triple your payments until you're debt-free. You'll be surprised how much quicker you can get out of debt by paying more than the minimum.
Another effective way to get out of debt is to negotiate with your creditors. Contact your creditors and let them know you're having problems paying your payments. Many times, they'll be willing to work with you to lower your interest rates or create a payment plan that works better for you. Asking never hurts, and you could be pleasantly surprised by how accommodating they are.
Try Out The Debt Snowball
The debt snowball is a method of paying off debts in order of smallest to largest. The theory behind this approach is that by making swift progress on your smaller bills, you'll be inspired to continue and pay off your larger debts. To use the debt snowball method, list out all of your debts, from smallest to largest. 
Pay the minimum amount owed on all but the debt with the least balance. Put as much money as you can towards paying off the debt with the smallest balance. Once that debt is paid off, move on to the next debt on your list and continue making minimum payments on all of your other debts while putting as much money as you can towards the next debt on your list. Continue in this manner until all of your bills are settled.
Budgeting Will Be Key
Budgeting is one of the most important things you can do when trying to get out of debt. To understand where your money is going, you must keep track of your earnings and outgoing costs. You can change your expenditures as a result and have more money available to pay down debt. There are a number of ways to budget, so find one that works for you and stick with it.
Another important thing to do when trying to get out of debt is to create a plan. You must decide how you will accomplish your goals after setting them. This may include making more money, cutting back on your spending, or both. Once you have a plan, you need to be disciplined and stick with it. It won't be easy, but it will be worth it when you are debt-free.
Commit Your Windfalls
If you want to get out of debt, one effective way to do so is to commit windfalls. A windfall is a sudden, unexpected influx of money, such as an inheritance or a lottery win. If you have a windfall, you can use it to pay off your debts and become debt-free. 
This may seem like an obvious solution, but many people who receive windfalls do not use them to pay off their debts. They may instead spend the money on other things or invest it. If you receive a windfall, make sure to use it to pay off your debts so that you can become debt-free.
In conclusion, there are a number of effective ways to get out of debt. You need to find the method that works best for you and be disciplined in your efforts. If you stick with it, you can be debt-free in no time.