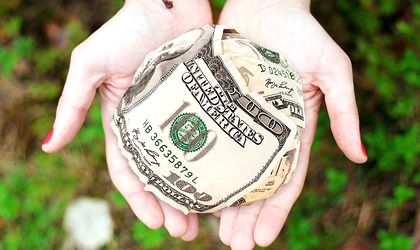 Inheriting a large sum of money can be a very humbling experience. After all, someone cared about you and your well-being so much that they decided to make you an inheritor. This person trusted you to make the best use of their money – to make it count. As such, it would be a shame to misuse it without thought on some pointless trivialities. A much more responsible and fitting choice would be to find the best ways to invest your inheritance money and use it to safeguard your future.
Once you make sure that the money is yours and no further probate in real estate process is necessary, you might want to use the inheritance to pay off any debts that you have. If there are none, you can use your inheritance to pay for your education and improve your professional skills. If you have a business sense, you may use the inheritance to start your own enterprise. Finally, it's never a bad idea to pour the money into improving your own property or simply keep it in the bank until you need it. Read on and discover how to best make use of your inherited wealth!
Pay Off Your Debts Using The Inheritance Money
One of the more responsible ways you can use inheritance money is to pay off your debts. These may include a mortgage or car loan, credit card debt, or any other financial obligations that you have.
This way, you will no longer have to pay interest on your debts and worry about facing legal action if you're suddenly unable to continue doing so.
Depending on your debts, this action may take a large portion of your inheritance. However, it is absolutely worth the sacrifice. Because you no longer owe anyone money, your home budget will skyrocket and allow you to live more luxuriously than before.
Put Your Inheritance Towards Your Education
Another great use of inheritance money is to use it towards your education. If you have always dreamt of studying at a certain college or university, you can use your inheritance to pay for it. This is a great way of investing your money because as an educated person, your professional potential will increase.
You can put the money towards your tuition fees and living expenses, or use it to pay off your student loans. This will also allow you to secure your own future and ensure that you have a well-paid job after graduating.
If you are unwilling or unable to go to college, you can also use your inheritance to pay for courses. These may include any sort of seminars, online classes, or certifications that can help you develop new professional skills.
Start A Business Using Your Inheritance
You might always use your inherited money to start your own enterprise. This can be a great way to ensure that you have a steady income and an interesting life. However, it is also riskier than using your inheritance money in other ways. If you are not successful, you may lose your inheritance money entirely and even land yourself in debt.
If you're going to start a company with your inheritance, you need to make sure that you have a viable business plan. Research your competitors and make sure that you have a good idea as to what you're going to sell and how you're going to find interested customers. You also need to determine whether your remaining inheritance allows you to hire a team.
Use Your Inheritance To Improve Your Property
One of the more practical ways you can use your inheritance is to improve your home. You can use it to renovate your rooms, give your garden a makeover, or simply make your house more energy-efficient. The biggest advantage of using your inherited funds here is that it raises the value of your property. Because the real estate market is usually a stable one, this investment might help you secure a better price for your dwelling even years after you renovate it.
If you're thinking about renting your house, such an inheritance-fueled renovation might let you ask for a much higher monthly payment from your tenants. You can also use your inheritance to pay for an extension or improve the security of your place.
Invest Your Inheritance Money In Your Savings Account
Finally, you can simply put your inheritance in the bank and use it as an emergency fund. This is a very sensible thing to do if you're unsure about how to use your inheritance money wisely. It is a very stable investment that will ensure that you have money to fall back on when all other solutions fail.
If you want to put your inheritance into the bank, you should remember to open a separate account and deposit the money there. This way you'll be less tempted to spend it on frivolous things.
Conclusion
Inheriting a large sum of money is always a special occasion. Whether you're a single person, a married couple, or a family, this is a big deal and your chance to ensure that your future is secured. As such, use your inheritance to directly improve your life or that of your loved ones.
You can use it to pay off any debts that you have, improve your education or property, or start a business. Finally, if you're not too sure about how to put your inheritance to good use, you can simply put it into a savings account. Hopefully, this article has given you some ideas as to what you can do with your inheritance and has helped you figure out how to best use it! Good luck!