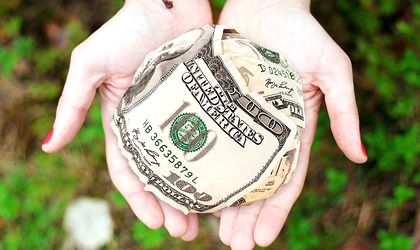 WeLoans is a reputable online credit broker that offers borrowers access to a wide variety of loan products by connecting them to the affiliate lenders within its network. In other words, WeLoans does not provide loans directly, but instead, they make it easy for potential loan applicants to find and compare loan offers. 
As a result, you don't need to go from lender to lender and fill out several different applications, which can be a huge time-saver for those that need quick access to funding. Plus, their partner lenders are open to providing loans to those with bad credit. So, you don't have to worry about having to deal with stringent eligibility requirements, either.
WeLoans also prides itself on its ability to provide fast, transparent and secure loan services that are completely free to use by borrowers of all credit types. Furthermore, the entire application procedure can be conducted online, where you can access loans from as low as $100 to $5,000 within 24 hours of approval. 
What are WeLoans Eligibility Requirements?
Being famous for its payday loans for bad credit with no credit checks, WeLoans is an online company that has very lax requirements for potential borrowers. For starters, they do not conduct hard credit checks upfront, which means that you don't have to worry about your credit score affecting your chances of approval. 
Aside from that, all you need to submit a payday loan request is to be a permanent resident or U.S. citizen that is over the age of 18 with a steady income stream and an active bank account. You'll also need to provide personal, professional and financial details about yourself such as your Social Security Number, credit score, bank account number, income level, etc.
And while this can seem like a lot of information, it should only take a few minutes to complete the form. Once submitted, the form will be distributed to lenders in their network for review.
WeLoans Features and Benefits
It must be said that WeLoans' lending service does come with several features and benefits that are worth highlighting. These include:
One of the best aspects of using WeLoans is that all loan requests are submitted to relevant lenders. This means that any lenders that do not fit within your loan maximums, demographic information, or other factors are disregarded, which spares you a lot of time and effort in searching for the ideal lender. This speed, efficiency, and convenience are what truly make the company so unique over most other lending services out there.
Unlike most other similar loan platforms, WeLoans is completely free to use, which means you don't have to worry about being charged any fees to connect with a lender. Also, submitting a loan application with WeLoans doesn't come with any payments or charges, either. If there are any extra fees, these will only be between you and the lender, but they will usually be included in your loan offer for you to accept or decline.
Honest and trustworthy lenders
While the company has no control over their partner lenders, you will still be able to access a fair amount of information on them to determine if you want to work with them or not. On top of that, WeLoans vets all the lenders they are partnered with, so the chances of you having to deal with any unscrupulous lenders are very low.
Reliable customer support
WeLoans customer support team is highly responsive and efficient when it comes to providing users with help in using their service. You can reach out to them via email with any questions or requests and they will respond to you in a timely manner without fail. Plus, the team offers full disclosure and will be open to explaining anything that you need to know, but keep in mind that any details concerning your approved loan will need to be discussed with the lender directly.
WeLoans implements strong safety measures to ensure that borrowers are subject to responsible financing. To obtain your information safely, they utilize high-end encryption technology that ensures your data is inaccessible by any unauthorized third parties. This means that only the lenders within its network will be able to read through your application details, thereby ensuring complete confidentiality and privacy.
How To Apply For A Payday Loan via WeLoans?
WeLoans offers a simple and straightforward online application process that does not charge any fees and won't take more than a couple of minutes to complete. Plus, the website's user interface is so easy to navigate that even first-time users can find their way around it. For your financial needs, follow the steps below to get instant payday loans online now.
Step 1: Fill out the online pre-approval form on the WeLoans website. You will be required to select the loan amount, input your credit score, explain why you need the loan, etc. You will also need to input your personal, contact, financial and employment information.
Step 2: Once you complete the form and submit it, the system will search for eligible lenders, according to your provided criteria. You can usually expect the review process to be conducted almost instantly. If you qualify, you will receive multiple loan offers from various lenders with each offer containing its own loan amount, terms and conditions, fees, etc.
Step 3: At this time, you will need to carefully look over all the terms and conditions offered before you decide to accept a loan. This also means comparing the APR and repayment terms to find the one that best fits your budget and requirements. If you find an offer that you are satisfied with, WeLoans will connect you to the lender to complete the financing process. However, if you don't agree, then you are under no obligation to sign on the dotted line, so you can feel free to walk away without any risk of penalties. 
Step 4: If the loan agreement is to your satisfaction, you will only need to give an e-signature confirmation and they will proceed to deposit the funds into your bank account.
In most cases, you can expect the deposit to reflect in your account by the next business day, but this can vary depending on the lender and your bank's processing times.
Final Verdict
If you are looking to secure a payday loan and are looking to avoid having to deal with any unscrupulous lenders, then WeLoans should be your first choice. They provide anyone with bad credit a chance to secure funding, they provide multiple loan products to choose from and you don't need to wait long to get the cash you need.
Plus, it is not only safe and secure to use, but you don't have to pay to use the service, either. All in all, it is one of the few loan companies out there that works as advertised and can be genuinely relied upon for all your financial needs.