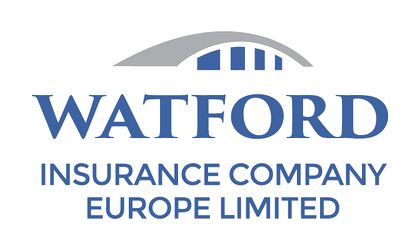 Watford Insurance Company Europe (Watford Insurance), launches its operations in Romania and will offer motor insurance and ancillary products to retail and commercial. The company has externalized the administration of the Romanian operations to the local insurance provider Intaro Insurance Services. 
Watford Insurance is a 100 percent-owned subsidiary of Watford Re Ltd., a global reinsurance and insurance company. Watford Group has a capitalization of USD 1.2 billion as of December 31, 2017. Watford Group's underwriting subsidiaries, including Watford Insurance, have earned "A-" (Excellent) Financial strength rating from AM Best Company and an "A" financial strength rating from Kroll Bond Rating Agency.
"We decided to expand Watford Insurance operation in Romania following an in-depth assessment of the business environment and the regulatory framework and supervision. Watford Insurance has been operating in the European Union market since 2015, mainly in Ireland and UK, and Romania is the first CEE Country we venture. We plan to generate organic growth of the business and diversification of the portfolio, through products tailored to the needs of the market and the Romanian consumer", said Valandis Elpidorou, the Legal Representative of Watford Insurance – Bucharest Branch.
At the beginning, Watford Insurance will offer motor insurance and ancillary products to both retail and commercial. Company's products are distributed through a network of local insurance brokers, who currently intermediate more than 60 percent of the Romanian insurance premium production.  In the short to medium term, the company aims to expand its products offering in other lines of business such as property, liability, accident and health, marine and aviation.
Watford Re Ltd is a global specialty insurer and reinsurer, with global market presence since 2014 in US, Europe and Asia. In 2015 Watford established insurance operation in Europe and US to provide specialty products and solutions to an expanded customer base in these regions.