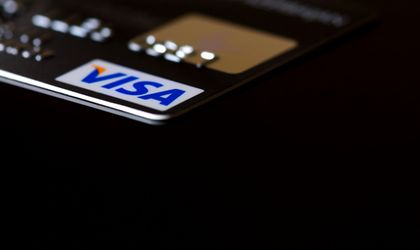 Visa and Western Union today announce a new partnership in Germany and Romania, with the launch of WU+, the new integrated digital banking and international money transfer app. WU+ app customers will be able to open a digital bank account and pay across all channels with their Visa Debit card. Western Union, through its partnership with Visa, a global leader in payment technology, is enabling its customers to enjoy the benefits of a unique consumer banking offering.
WU+ customers can hold a digital bank account in 13 currencies send and receive money internationally and instantly with other WU+ account holders, for free. At the same time, they can use their Visa Debit card, linked to their account, to pay for purchases where Visa cards are accepted. This means that the app's users can access both Visa's global network and Western Union's vast global retail network for cash transactions.
Multi-channel Visa Debit Card in step with the times
With their Visa Debit card, Western Union's WU+ app customers can pay contactless or via mobile at the checkout, online or in-app. The new card captures the spirit of the times: 83 percent of people in Romania declare that they use their mobile banking applications, while more than one third declared they started to pay more by card in the context of the last 2 years . With acceptance at around 100 million merchants worldwide, Visa cardholders can pay the way they want – where Visa cards are accepted. The direct link to the bank account allows the money to be debited in real time. This provides consumers with an additional tool for transparent, digital payment.
"Consumers in Romania have enthusiastically adopted digital payments in recent years and they expect payment methods that suit their needs for security, convenience and speed. The partnership with Western Union is a further proof of Visa's commitment towards expanding and improving payment experiences in order to meet these expectations", said Elena Ungureanu, Visa Country Manager in Romania.
Denisa Mateescu, Regional Manager Romania, Bulgaria, Czech Republic, Slovakia, Moldova, Western Union, said: "We are proud to be partnering with Visa for the launch of WU+ in Romania. Both brands share a history of growth and innovation – and a deep relationship of trust with their customers."
In addition to the free Visa Debit Card, WU+ users enjoy competitive rates and fees, and the ability to earn interest and rewards.