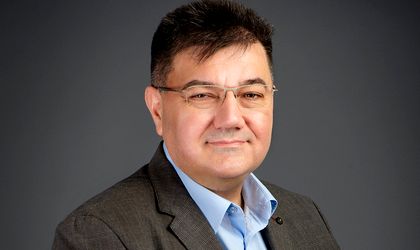 This holiday season we might need a Santa miracle to see stores' shelves full. Apparel and footwear especially might prove to be in low supply due to production and transport issues. And this is a global problem that will affect Romania too. Nike (NKE) raised an alarm signal after the closure of its factories in Vietnam due to Covid. The brand has already lost more than 10 weeks of production time due to the lockdowns. And the situation is far from being solved.
Market commentary by eToro analyst for Romania, Bogdan Maioreanu
Nike's factories in Vietnam have been shut since July with reopenings expected in the beginning of October. Nike says it will take "several months" for production to reach capacity. Even if production resumes, the delays in shipping are posing a serious threat to holiday season stocking. Shipping times and costs have continued to worsen over the course of the pandemic. Shipping containers have increased in price, while ports remain congested all along the West coast of the U.S. Nike typically expects products to arrive from its factories in 40 days, but now transit times have increased to 80 days. The largest gateways in the United States, moving more than a quarter of the imports, the ports of Los Angeles and Long Beach, California are functioning with interruptions due to lack of workers and trucks. Tens of thousands of containers are stuck unprocessed and more than 60 ships are lined up to dock, with waiting times stretching to three weeks. And the shipments for holidays have not started yet.
Nike (NKE) shipping issues are shared by other companies that tried proactively to solve them. American Eagle Outfitters (AEO) – a specialty retailer brand –  invested recently in the supply chain. In late August this year, the company purchased AirTerra, a Seattle-based shipping and logistics startup that's less than a year old. This is the third acquisition American Eagle has made in its 44-year history. The other two — Todd Snyder and Tailgate Clothing — were apparel brands. During the earnings call, the company attributed much of the quarter's record revenue — more than $1 billion, a 35% increase over last quarter — to this investment as it has been able to cut the supply chain time down by a week and a half. Other measures to circumvent the supply chain issues included moving production earlier and diversifying the ports where it takes in product, rather than solely relying on the Port of Los Angeles.
And they are not alone. Walmart (WMT) is another major company that has directly invested in shipping. Rather than shipping through a third-party service Walmart has begun chartering its own ships as of July.
Interestingly, some fashion brands adapted to the supply chain issues by redesigning their products. "We designed our [holiday] collection to be more timeless and less seasonal, so that, in the case of shipping delays, our product can be sold at full price for a longer period of time, if need be," said Brittney Rothweiler, co-founder of 4-year-old fashion brand The Range. Other brands are trying to bring production closer to the point of sales.
Nike could go the way of Walmart and try to develop a freight business. But the shutdown of factories is a much more difficult challenge to circumvent. The scale of Nike's business ($37 billion in 2020) means rapid production is necessary to meet demand. The most likely solution could be to spread its production into more countries. But this takes time. As we speak, 80% of the company's footwear factories are in South Asia. Because of this situation Nike cut its fiscal year 2022 expectations, disappointing investors and seeing its share price drop from 159.98, more than 10 dollars.