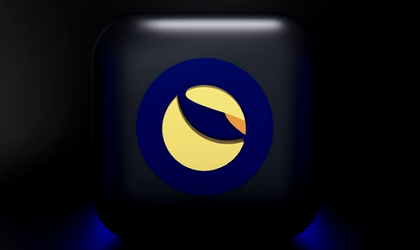 Since its creation, Terra blockchain and its ecosystem have been at the centre of the crypto market. Terra's algorithmic stablecoin, UST, has depreciated and is trading at roughly $0.30. Meanwhile, LUNA, the other digital currency in the Terra blockchain, has plummeted by more than 90 per cent to a value of roughly $4 (on Binance).
The claimed stablecoin TerraUSD (UST) became unpegged in 2022 after almost a year and a half of constantly retaining its price against the dollar. The dissociation prompted a chain reaction that eventually brought down UST and the LUNA currency, as well as sending BTC and the wider crypto ecosystem into a steep decline from which is yet to bounce back.
Let's figure out what happened to the Terra sisters.
Terra LUNA and UST: The Downfall
Terra is a shared blockchain platform in which anyone can store their money. Because UST is an algorithmic stable coin, it is not supported by dollar assets in order to stay linked to government-issued money. UST utilises its sister coin LUNA when all else is equal to preserve its worth. The price of UST is set to $1 at some point. This Terra oversees by trading these two coins in many economic sectors to make sure that Luna can support it if UST declines. The Terra sisters operate on the same blockchain and are supervised by Luna Foundation Guard (LFG), which accumulated roughly $3.5 billion in BTC and other digital currencies leading up to the incident to reduce the risk of such a scenario.
The UST value plummeted to 0.225USD, suggesting that a supposedly stablecoin had dropped roughly 80 percent of its worth. The value dropped to roughly $4, indicating a 90 per cent drop in the previous days. Terra's CEO, Do Kwon, revealed that the LFG Council agreed to contribute $1.5 billion-in BTC and UST- to protect the stake. UST is trading at half its stake value after two days, with substantially more instability than what was possibly calculated, while LUNA remains low. The issue is that because the value of UST is less than its stake, clients have the option to consume UST while minting LUNA.
When the value of UST started to decline, LFG utilised its extensive stockpiles to acquire up to a ton of UST in an attempt to push up the price. As a result, high volumes of LUNA saturated the crypto market, bringing in a close value collapse.
Whatever prompted UST to lose its stake is now the focus of much discussion, with one well-known hypothesis claiming that someone intentionally sold $350 million worth of UST. As a result, LFG would be obliged to unload its crypto, decreasing its price. Someone who achieves in doing so may gain profit from standing firm on BTC's short footholds.
Investors should utilise crypto platforms instead of pure self-thought trading strategies to avoid volatility risk and experience massive losses like this. They can seek help from crypto platforms such as Bitcoin Up. Here, users connect with a broker to obtain the necessary tools and updates on developments within a project. For example, when Andre Conje left the Fantom project, some platforms knew beforehand. In turn, they made attempts to prevent their users from falling to the FTM crash. With the LUNA/UST debacle, it could have been the same. Now, there is a chance and you could avoid involvement in another collapse. 
What Waits Ahead
It fell below $0.10 at the end of UST, but it is now effectively useless. LUNA fell about 100 per cent from an ATH of over $110 to a rate of one ten-thousandth of a penny after the crash. Nearly $60 billion was cleared off their total trade coverage. In the meantime, BTC and ETH keep trading near an 18-month downtrend, destroying market confidence.
There are efforts to continue to rebuild LUNA, with Do Kwon distributing what he considers to be the greatest advances. The recovery strategy contains a so-called hard fork, but it will only function if the Terra community agrees to it.
High-profile personalities in the crypto world, such as Binance CEO, have doubted if the recovery plan will succeed, while a smaller-than-expected drop in prices upon its discovery suggests certainty isn't sufficient.
This doesn't imply the death of crypto, notably as more and more companies and businesses accept higher-value coins like BTC and SOL as payment transactions. Nonetheless, as many who have invested in LUNA and UST have seen, the crypto world can be harsh. As a result, it is critical for consumer merchants to guarantee that any unresolved issues are addressed before trading anything as unstable as crypto.
A blockchain research organisation followed the $3.5 billion Terra savings throughout various crypto deals and discovered that only $85 million was left inside the store to refund LUNA and UST investors.
Such misfortunes for small investors will almost certainly impose substantial pressure on policymakers to enact regulations that help shield investors. Under a generally concentrated administrative discussion concerning crypto's customer security, market lead, and volatility threats, the Terra case will have a significant fire burning.
Final Thoughts
The fate of LUNA and UST remains an open question. In any case, this isn't the first or even the most heinous crypto-financial collapse. It has bounced to new record levels every time before, and many investigators and reporters believe it will do so again this time. The worries about vulnerability are legitimate, but the remedy is not to keep new advancements out of sight. Instead, by establishing strict guidelines and ledges, controllers may encourage dependable development and accelerate the creation of these types of products. The UST and LUNA incidents, in addition to the massive current BTC drops, are a good example of how quickly things can go wrong in the unpredictable realm of technology and crypto.